How to Enable Notifications from Cozi
Device notifications are the best, most reliable way to get updates from Cozi. We recommend turning these on for everyone in your family to help them stay up-to-date with your calendar.
Cozi will send appointment reminders and (if you're a Cozi Gold subscriber) calendar change notifications by device notification to anyone in the family who has the app installed and device notifications enabled.
If you choose not to enable notifications from Cozi, or if device notifications are disabled on your mobile device, reminders and calendar change notifications will be delivered by email.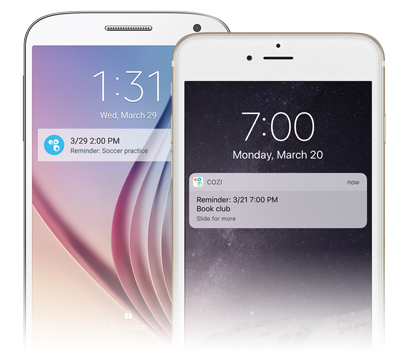 How to turn on device notifications for iOS devices:
Step 1: Open the iOS Settings icon and tap Notifications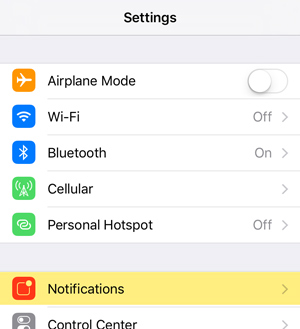 Step 2: Navigate to Cozi in the Notifications menu and tap Cozi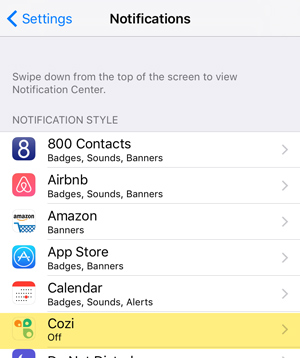 Step 3: In Notifications, toggle the slider to Allow Notifications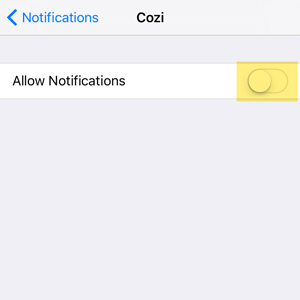 Step 4: Recommended: Toggle sliders to green; set to Alert style (Persistent style on iOS 11)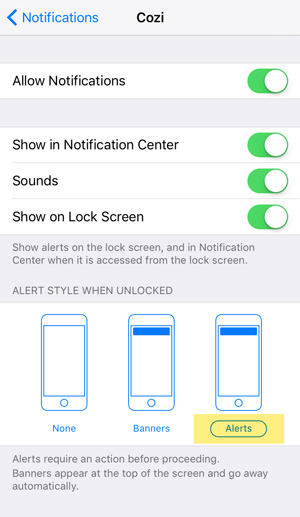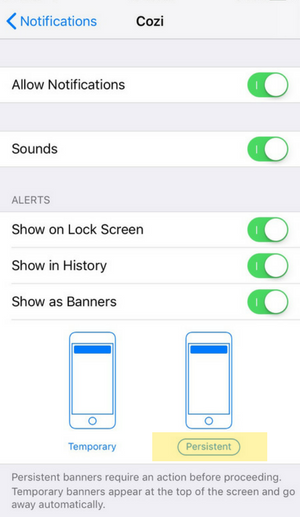 How to turn on device notifications for Android devices:
Step 1: In Settings, tap Set notifications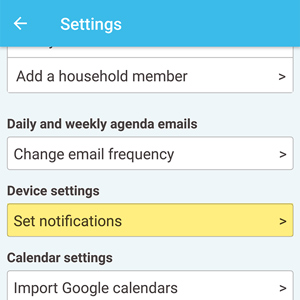 Step 2: Turn Device Notifications to On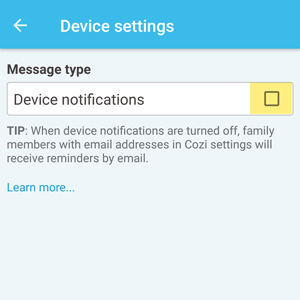 Step 3: Change Device user, if needed.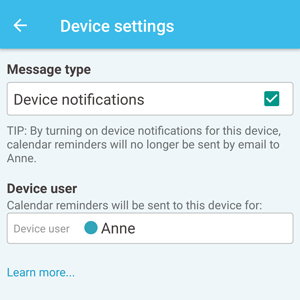 Need more help enabling device notifications?
More Getting Started Guides