Cozi Shopping Lists
List lovers rejoice! Cozi keeps all your lists in one place.
No more sticky notes and scraps of paper, no more return trips to the grocery store. With Cozi, the whole family can see and manage shopping lists from any computer or mobile device.

With Cozi Shopping Lists, you can…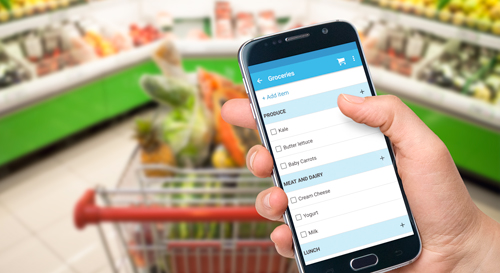 Access your lists anywhere
Retrieve lists when you're at the store and see items added by other family members when you're on the go — no more coming home with everything but the one thing you really needed.
Streamline shopping trips
Cozi lets you create organized lists so remembering what to pick up is as easy as pulling out your phone. Make one list for everything, or create a list for every store you frequent.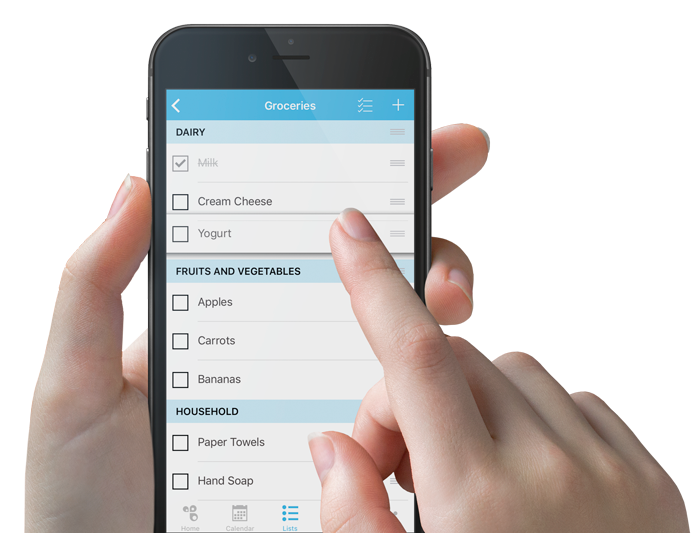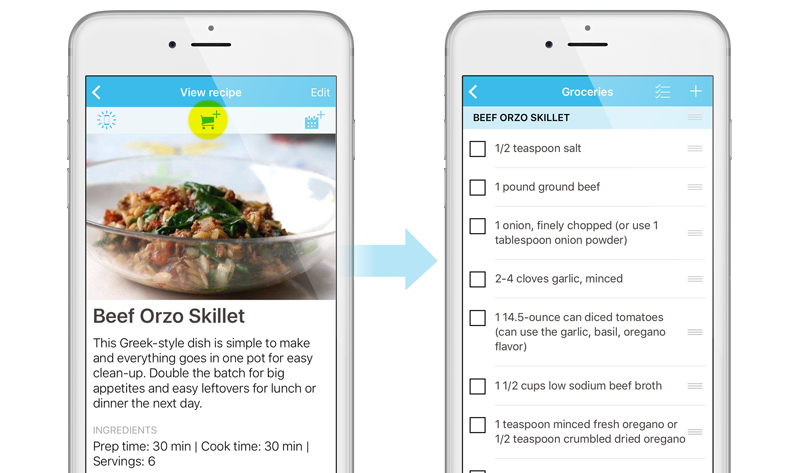 Get what you need for dinner
Cozi makes it fast and easy to transfer recipe ingredients to your grocery list—great for when you're menu planning for the week or just scrambling to pick up ingredients for dinner tonight.
Add items using Alexa!
If you have an Amazon Echo or Alexa device, you can even update your lists with voice commands. It's as easy as "Alexa, add milk to my grocery list." (Alexa integration is currently available in the U.S.)
Stay organized across devices
Anyone in the family can access the shared calendar, get reminders, and see lists from any computer (PC or Mac) or any mobile device (iPhone/iPad, Android phone/tablet).