Recipe Box & Dinner Planner
Simplify how you get dinner on the table.
Manage your family's go-to recipes and discover new favorites with Cozi's Recipe Box and Dinner Planner. Save recipes from your favorite sites in one organized place and add the ingredients to your grocery list with just one touch.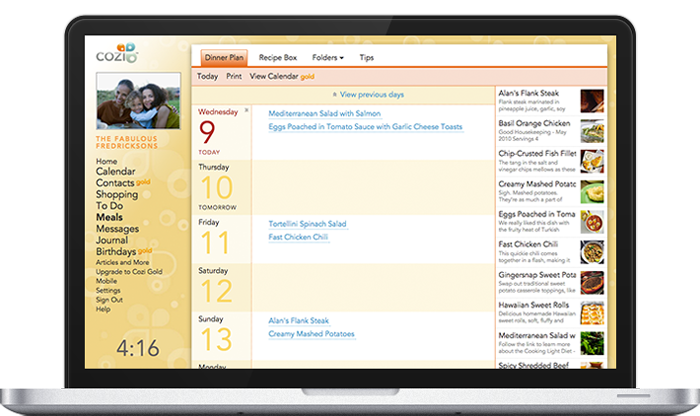 With Cozi Recipe Box, you can…
Create grocery lists, fast
Cozi makes it easy to transfer recipe ingredients to your grocery list—great for when you're menu planning for the week or just scrambling to pick up ingredients for dinner tonight.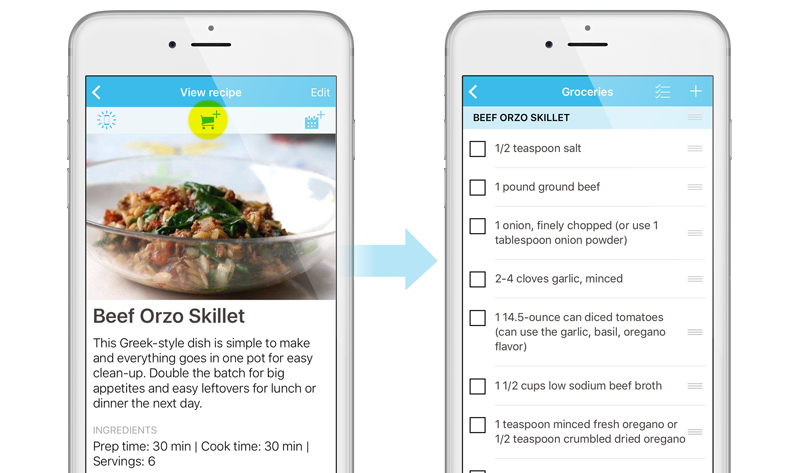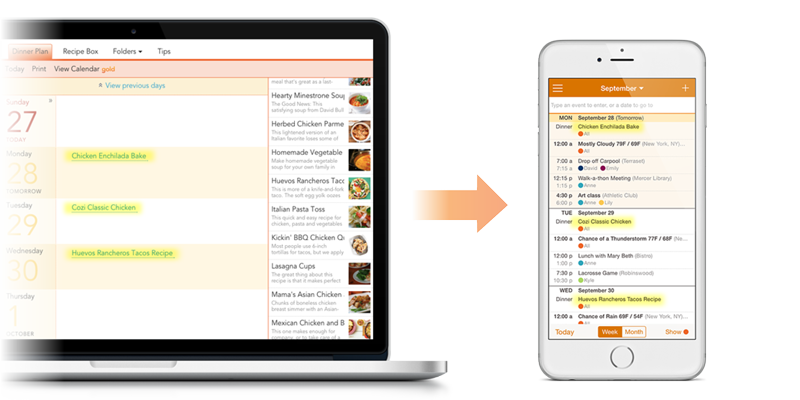 Create the week's meal plan
Drag and drop recipes onto days of the week to avoid the last-minute dinner decision. Everyone in the family can see the plan, so no more questions about what's for dinner.
Keep your screen clean
With Cooking Mode, your screen stays lit (doesn't dim and turn off from inactivity) so you can prepare dinner without touching your device with messy fingers. Awesome!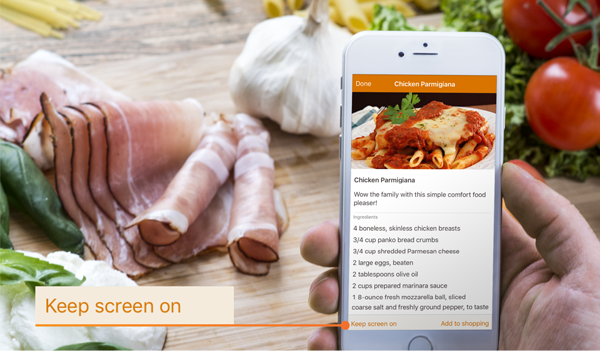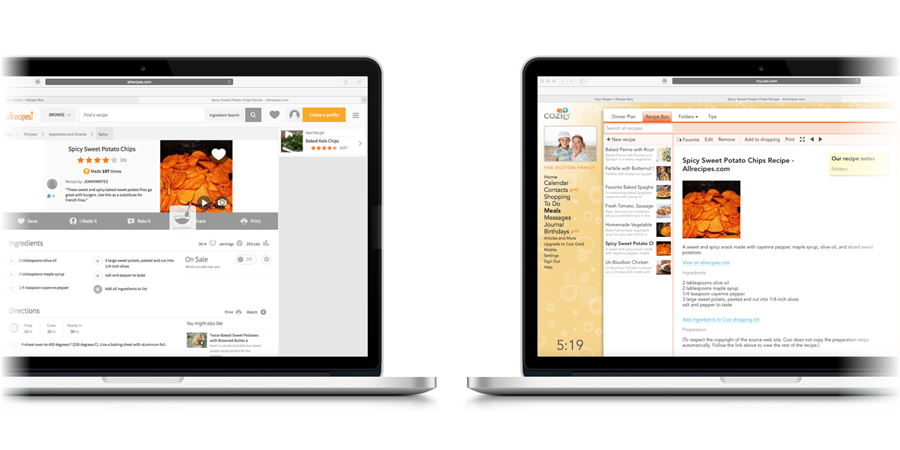 Import recipes quickly
Any time you find a recipe online that's a keeper, use our import feature to save it in Cozi. All your recipe favorites will be in one location you can access from wherever you are—plus, it's faster than bookmarking or emailing recipes to yourself that you have to organize later.