Careers
Join the Cozi family.
Do you have a passion for helping make life easier for families? Want to work with a talented, collaborative team in downtown Seattle? We'd love to have you on board.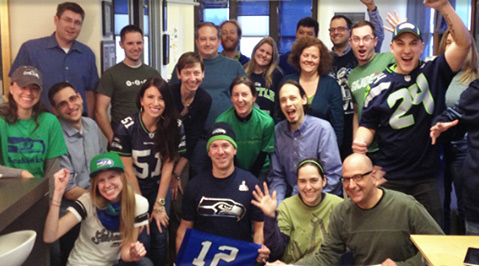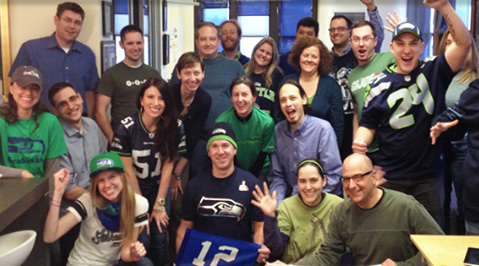 When you work at Cozi, you're part of a team that helps families communicate, stay organized, and enjoy what life has to offer.
Whether you're a seasoned developer who loves a run along Elliot Bay at lunchtime, a mom rejoining the workforce, or a recent graduate looking for real-world experience, you'll find our flexible work environment suited to your lifestyle needs. To us, it's a no-brainer. We've simply found that happy employees create a stellar business. Sounds downright revolutionary, doesn't it? Check out our job openings below.
There truly are benefits to working at Cozi. Oh, sure, we offer all the usual things, but when we say "benefits" we're really talking about something else. We're talking about all the things you won't find at other companies. Because at Cozi, bringing families closer together doesn't apply just to our products, but to our entire company culture. And as part of Meredith Corporation, you will have the best of both worlds: a creative and close-knit team backed by the world's largest publishing company .
Meredith Corporate benefits include:
401(k) matching and a generous time off policy
Full benefits package for you and your family
Subsidized ORCA commuter benefits
As part of the Cozi team, you'll also enjoy:
Free snacks, beverages, and specialty coffee, plus a generously stocked community kitchen
Bi-weekly team demos and afternoon get-togethers
Cozi is located at 413 Pine Street, in the heart of Seattle's shopping district and steps to Pike Place Market.
We hire exceptional people who demonstrate outrageous integrity and passion in everything they do.
We improve families' everyday lives through innovative product experiences.
We work at a sustainable pace fostering a balanced lifestyle for each individual.
We strive for relentless improvement in how we do things so that we exceed customers' expectations.
We take the long view as we build a profitable business.
Send your resume to jobs@cozi.com and we'll be in touch!