The Ultimate Back To School Guide for 2021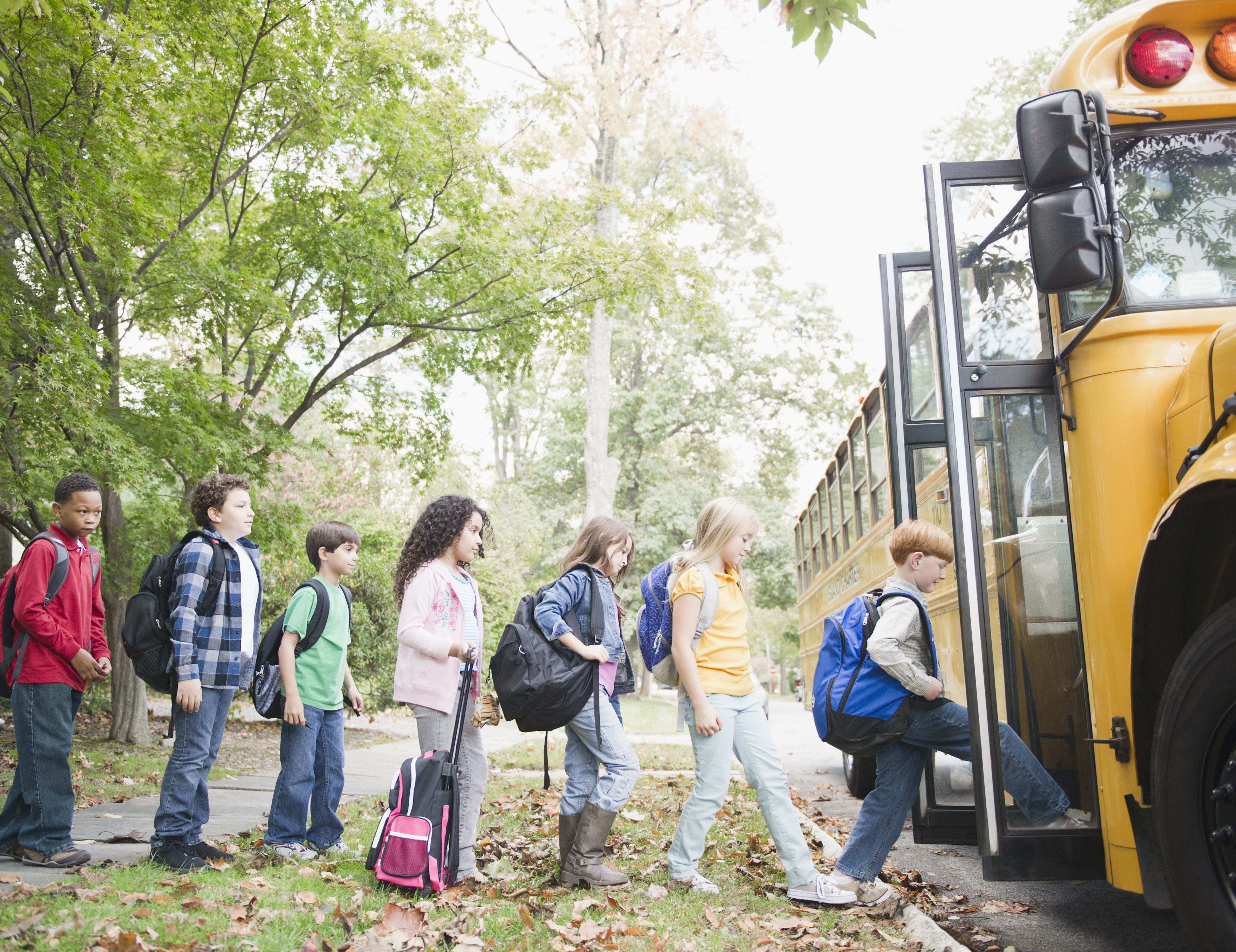 After an entire year of remote and blended learning environments, the upcoming back to school season could prove to be more challenging than past years for both students and parents alike. The U.S. Department of Education has released a "Return to School Roadmap" to help facilitate the shift back to in-person learning. This Roadmap includes a checklist for parents that outlines ways in which you can prepare your children for a safe return to in-person learning. 
However, transitioning back to a "normal" school year also poses some unique challenges in addition to the standard safety measures. Here are some tips to help you and your kids get organized and on-track for this fall:
1. Manage the chaos with a family calendar
2020 may have been relatively quiet, but you can expect schedules to start getting busy again beginning with this back-to-school season. Do your future self a favor and start getting organized with a family calendar. 
With over 200,000 5-star ratings, Cozi is the #1 organizing app designed for families. Easily keep track of everyone's events and appointments with a shared calendar. You can color-code each family member's schedule so everyone's school events, extracurricular activities, due dates, and more, are all in one place and accessible from anywhere. No more missed pickups or double bookings! 
The best part? Cozi reminds others in the family about important events, so you don't have to. Cozi sends emails every morning with the day's agenda and reminders for when new appointments are added to the calendar so your family will know what's going on before you even tell them. 
Get a head start on your to-do list with our 2021 Back to School Planner, available for free when you download Cozi.
2. Make back-to-school shopping fun (and practical)
Nothing gives kids the confidence boost they need to take on a new school year quite like a fresh box of colored pencils or an array of themed notebooks. But before you head to the store for new school supplies, check to see if you have items from last year that you can reuse. You can also get your kids involved by doing fun DIY projects that let them create their own personalized classroom gear.
For everything else that you need to buy, use the Cozi shopping list to create your customizable school supplies list. Going to the store with a list can help you avoid any impulse purchases. You can add the items from a list of suggested supplies that your school provides. If your school doesn't specify the supplies they require, you can consult the following pre-made lists of school supplies and add them to your Cozi shopping list: Preschool & Kindergarten, Elementary School, Middle School, and High School.
Certain states also run tax-free shopping days to help you save on school supplies and clothes. Check here to see if your state is having tax-free days in 2021 and add these dates to your Cozi calendar so you know when you can save on your back-to-school necessities.
3. Establish routines early
Having been in either remote or blended learning situations until recently, students may have a harder time adjusting to attending school in person. Discuss what should be included in their new morning routines with your kids and get them acclimated to their school schedule long before the first day. Giving your kids the same tasks to complete in a particular order every morning helps them adapt to their new school morning routine. You can create your own morning to-do list or download a customizable morning checklist on the Cozi app. Cozi also provides an after-school checklist to help your incoming students establish a full day routine.
4. Stay up-to-date with the latest from schools
Students and parents are not the only ones who need to adjust to returning to a physical space. Schools are also in a transition stage where they are constantly figuring out what works and what doesn't for both the students and the faculty. This learning period may impact school-sanctioned events and activities, which can lead to fluctuating schedules and dates. That's why it's a good idea to keep up with the most recent version of your school's calendar at all times. If your kids' schools offer an Internet calendar, the best way to know the most updated schedules and dates is by downloading the schools' calendar feed on the Cozi app. Not only does Cozi sync with your family's personal and work calendars to pull in everyone's schedules, it also integrates seamlessly with digital school calendars so you never miss a cancelled class or a rescheduled event.
5. Meal planning is not just for dinners anymore
Simplify school weeks even more by planning out your family dinners ahead of time. Use Cozi to discover new recipes, save your favorites, and meal plan for the entire week. You can even add all the ingredients you need for each recipe directly in the Cozi shopping list.
But with busier days ahead for everyone in the family, you should also consider planning out meals beyond dinner. Work with your kids to brainstorm a list of their favorite lunches and create a grocery list on the Cozi app with all the ingredients you'll need to make them. You can also find healthy, kid-approved breakfast recipes on Cozi (like these Blueberry Kefir Waffles) to ensure that your students have a great start to every school day.

Cozi Family Organizer is the must-have app for busy families - easy to use and free in the app store. You'll wonder how you managed your busy life before Cozi. Get Cozi today!