Two beautiful themes to customize your Cozi app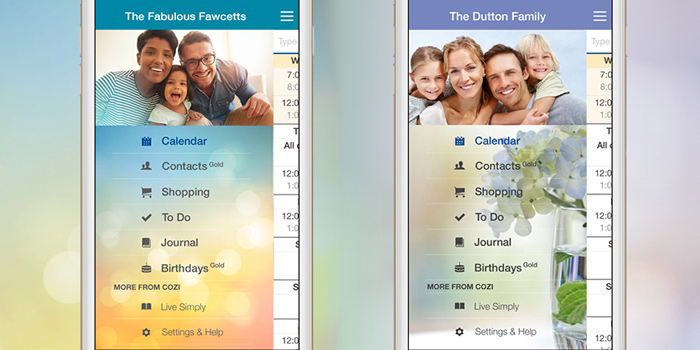 In honor of Cozi's 10 year anniversary, you can choose from two beautiful themes to customize your Cozi app, absolutely free.
The two themes are called "Anniversary" and "Bloom," and you can apply them to your Cozi app by selecting "Change Theme" in the Cozi nav within the app. Scroll down past the top two themes and then choose which new theme you'd like to use.
Tip: You can apply a different Cozi theme to each of the devices you use to access Cozi, and you can always switch back to the standard "Cozi" theme whenever you'd like.
Anniversary:

Bloom:

Love these special Cozi themes? Upgrade to Cozi Gold and you'll get access to all of the themes available to personalize your Cozi app, as well as other premium features like no ads and the best mobile month view on the market. Upgrade now >

Cozi Family Organizer is the must-have app for busy families - easy to use and free in the app store. You'll wonder how you managed your busy life before Cozi. Get Cozi today!