A List of Reminders: Simple Ways to Cut Expenses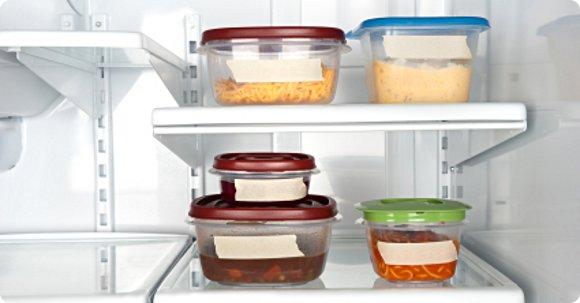 Andrea Pokorny writes about money and home management at MainstreamMom.com. She has been published in Reader's Digest and contributes to websites like EverythingMom.com. She is passionate about delivering tools and resources to help women everywhere with the toughest job on the planet as mothers.
Visit her site and receive her free workbook titled "7 Simple Steps to Managing Your Money (That You Can Actually Do)".
Once you've created a successful budget for your family, cutting the fat is the next step in taking the money manager reins.
Managing your finances isn't all about losing freedom. Quite the opposite in fact. When you begin to effectively manage your money you will soon find that it stretches further. The next best thing to a pay raise is having your money working for you (not the other way around).
Here are some things to add to your to do list to cut expenses and stretch those dollars.
Lower Your Insurance Premiums (health insurance, car insurance and home/renters insurance):
Take advantage of every deal and discount possible.
Raise the deductibles on your policies.
Keep your policies with one company to get a 10-20% multi-line discount.
Shop around.
Care for your car (stick to scheduled oil changes, tire pressure checks etc).
Spend Less on Food and Drink:
Make a weekly meal plan and a grocery list (stick to it).
Plan one or two meatless meals per week.
Double whatever you are making and freeze it (cook once, eat twice).
Become a savvy shopper and don't leave home without a purse full of coupons.
Reduce grocery shopping to once or twice per week.
Eat out less. Pack lunches. Kick the soda habit.
Save Money on Utilities:
Replace dead bulbs with compact flourescent light bulbs (CFL's) – they last up to ten times longer and you will save on electricity.
Use smart power strips – stop drawing electricity from having your stuff plugged in constantly (or just pull the plugs).
Install a programmable thermostat
Bundle your cable, phone and internet. Negotiate a lower rate.
Cut unneeded services on your cell phone. (Do you still need your home phone?)
Save Money on Clothing:
Shop out of season.
Look for online deals and promotional codes (like CouponAlbum.com).
Shop at consignment shops and garage sales.
Non-essential Expenses:
Distinguish between your needs and wants. List your non-essential expenses and start trimming. You should be able to cut back many of your wants without affecting the quality of life.
Look at things like subscriptions and memberships, entertainment and vacations. Things you can do without (for now).
---
A List of Reminders: Simple Ways to Cut Expenses

New to Cozi? It's the simple way to manage your busy family life with a shared calendar and lists that you can access from any mobile device or computer. Sign up for Cozi. It's FREE!