Kids' Book List: Get Inspired with Ideas from Cozi Families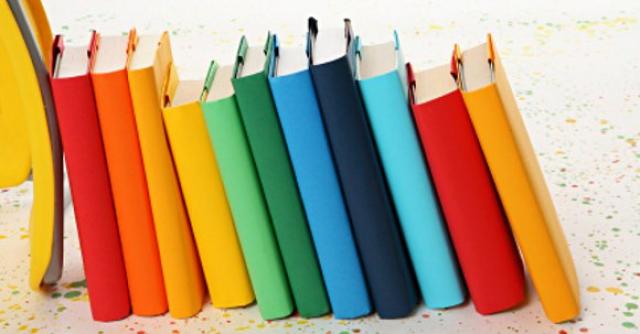 Ready to stock the bookshelf to keep the kids reading this summer? We asked Cozi families to tell us their favorite children's books and we're sharing the list for inspiration. Scan the recommendations below and make a list for the library or bookstore. (See the entire conversation on our Facebook post.) Note: The age recommendations are generally from the Amazon listing and present as a guide only.
We know you have ideas that aren't on the list, so please add them in the comments!
Kids' Book Series Recommendations
Beast Quest series, by Adam Blade (7+) "Fantastic series!"
The Secret Zoo series, by Bryan Chick (8+)
The Penderwicks, by Jeanne Birdsall (8+) "Really wonderful series."
The Sisters Grimm series, by Michael Buckley (8+)
So You Want to be a Wizard series, by Diane Duane (8+) "As the heroes age, they deal with more grown up themes. First book deals with bullying, and making choices that affect not just you but those around you."
The Secret Series, by Pseudymous Bosch (8+) "Great for pre-teens!"
How to Train Your Dragon series (8+) "My daughter read them all multiple times."
Dork Diaries series, by Rachel Renee Russell (9+)
The Fablehaven Series by Brandon Mull (9+)
Gregor the Overlander series (The Underland Chronicles), by Suzanne Collins (9+)
Peter and the Starcatchers series, by Dave Barry and Ridley Pearson (10+)
The Ranger's Apprentice series, by John Flannagan (10+) "Fantasy adventure. My husband and son have been reading these together — starting book 10 this weekend! I read and loved them too."
Redwall Series, by Brian Jacques (10+)
Adventure's Wanted, by M. L. Forman (10+) "My 13 year old is reading the seriesand loves it!"
Maximum Ride series, by James Patterson (11+)
Anthony Xanth novels, by Piers Anthony (11+)
Nicholas Flamel series, by Michael Scott (12+)
The False Prince Series, by Jennifer Nielson (12+) "My 10 year old loved it!"
The Homelanders series, by Andrew Klavan (adult) "Very exciting non-stop adventure. Especially great for boys age 10-15, but I got into them myself!"
More Kids' Book Recommendations
The New Kid on the Block: Poems by Jack Prelutsky (6+)
Humphrey books, by Betty Birney (7+)
The Phantom Tollbooth, by Norton Juster (8+) "Great for 3rd-5th grade kids."
The Miraculous Journey of Edward Tulane, by Kate DiCamillo (8+) "A favorite of mine for any age group."
Chasing Vermeer, by Blue Balliett (8+)
Inside Out and Back Again, by Thanhha Lai (8+)
One Crazy Summer, by Rita Williams-Garcia (8+)
Dr. Proctor's Fart Powder, by Jo Nesbo (8+)
Bubble in the Bathtub, by Jo Nesbo (8+)
The Strange Case of Origami Yoda, Tom Angleberger (8+) "My nine year old loves the Origami Yoda series"
Nim's Island, by Wendy Orr (8+)
The Invention of Hugo Cabret, by Brian Selznick. (8+) "It's a FANTASTIC mix of text and illustrations. He also wrote a book called Wonderstruck, done in the same style."
Savvy (and the sequel, Scumble), by Ingrid Law (8+) "For kids around 11-13 years old, just starting to transform into teenagers … two lovely, fun stories!"
A Dash of Magic, by Kathryn Littlewood (8+)
The Mighty Miss Malone, by Christoper Paul Curtis (9+)
Never Blame the Umpire, Gene Fehler (9+)
Shiloh, by Phyllis Reynolds Naylor (9+)
Three Times Lucky, by Sheila Turnage (10+)
Okay for Now, by Gary D. Schmidt (10+)
No Passengers Beyond This Point, by Gennifer Choldenko (10+)
A Wrinkle in Time, by Madeleine L'Engle (10+)
Enders Game, by Orson Scott Card (12+) "Fabulous story that has a lot of sub-story components. What it's like to be a team, what it's like to be isolated, friendship, military……the list goes on. I read it first as teen and continue to retread to this day."
The Raft, by S.A. Bodeen young adult (12+)
The Fault in Our Stars, by John Green – four books (14+)
Book Recommendations for the Younger Set
Elephant and Piggie books, by Mo Willems
Penelope the Purple Pirate, by Melissa Northway
It's Hard to Be 5, by Jamie Lee Curtis
Different Like Coco, by Elizabeth Matthews "The moral is very clear and send an important message to young girls."
Pete the Cat series, by Eric Litwin and James Dean
Ladybug Girl and Bumblebee Boy books, by David Soman and Jacky Davis
Roar of a Snore, by Marsha Arnold
Chu's Day, by Neil Gaiman
Instructions, by Neil Gaiman
Heidi Heckelbeck series, by Wanda Coven
Tacky the Penguin, by Alice Lester "We still love it as adults."

New to Cozi? It's the simple way to manage your busy family life with a shared calendar and lists that you can access from any mobile device or computer. Sign up for Cozi. It's FREE!