Corral Kids' Sports Gear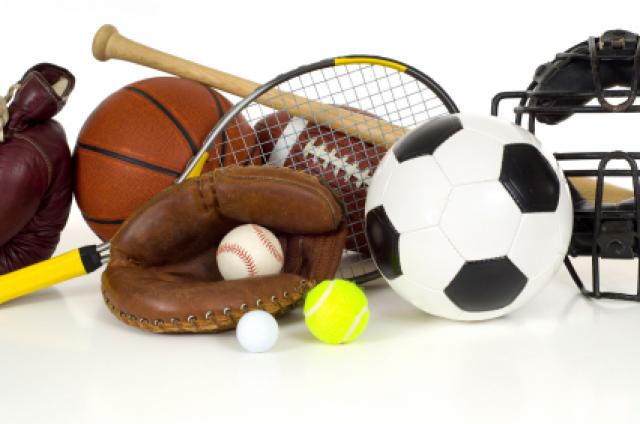 Clear Spaces owner Denise Lee merges seven years of social service experience and seventeen years experience in Information Technology to bring you effective and personal organizing solutions for the home, the small business and the student. The Clear Spaces approach is holistic — empowering you to live the life you want to live.
Active kids don't always stop moving to put away their things, which can make your home look like an obstacle course filled with sports equipment. A few kid-friendly strategies will make it easier for the kids to do the clean up, instead of you. You'll get a clutter-free space, and the kids will learn valuable life skills.
These tools work because they take a minimum number of steps to put things away, and they can be located exactly where needed. Simplicity rules!
Set up storage systems everywhere equipment tends to land. There may be two or three drop points in a home – chances are they are by exterior doors.
Storage systems that are kid-accessible and easy to use are crucial. Simple is the operative word.
Make use of hooks, open bins and open shelves that are sturdy enough for constant use. So there is no question about what goes where, label everything. Adhere digital photos to shelves and bins with clear shipping tape for young children.
Believe it or not, the tools that keep your laundry room tidy are great for organizing kids' sports equipment. A heavy-duty laundry cart with a compartmentalized sorter can sort equipment by the owner or the sport. Carts with mesh bags are ideal because they offer visibility. It's easy for kids to throw their larger items into the carts and pull them out later. Carts with casters are excellent choices for public rooms because they can easily be whisked away when company comes.
Laundry carts with added shelves and a hanging bar are extremely versatile. While sports equipment can be stored in the sorter, shoes and helmets can be stored on the shelves. The hanging bar provides a place to hang the team uniform. Add pot rack hooks to the hanging bar to catch uniform shirts – easier than a hanger – or a mesh laundry bag for practice balls.
Hooks by themselves can make a big difference in keeping pool toys and beach towels in order. Store pool toys in plastic sand pails hung on hooks. Punch a few holes in the pails for drainage. The pails make it easy for kids to carry their toys to and from the pool. Hang the hooks by the door nearest the pool, and make sure there are enough for everyone's towels and pails. Protect the floor from drips by positioning boot trays under the hooks. Those long swim noodles can be captured in an umbrella stand.

New to Cozi? It's the simple way to manage your busy family life with a shared calendar and lists that you can access from any mobile device or computer. Sign up for Cozi. It's FREE!