Back to School To Do List for a Smooth Start to the School Year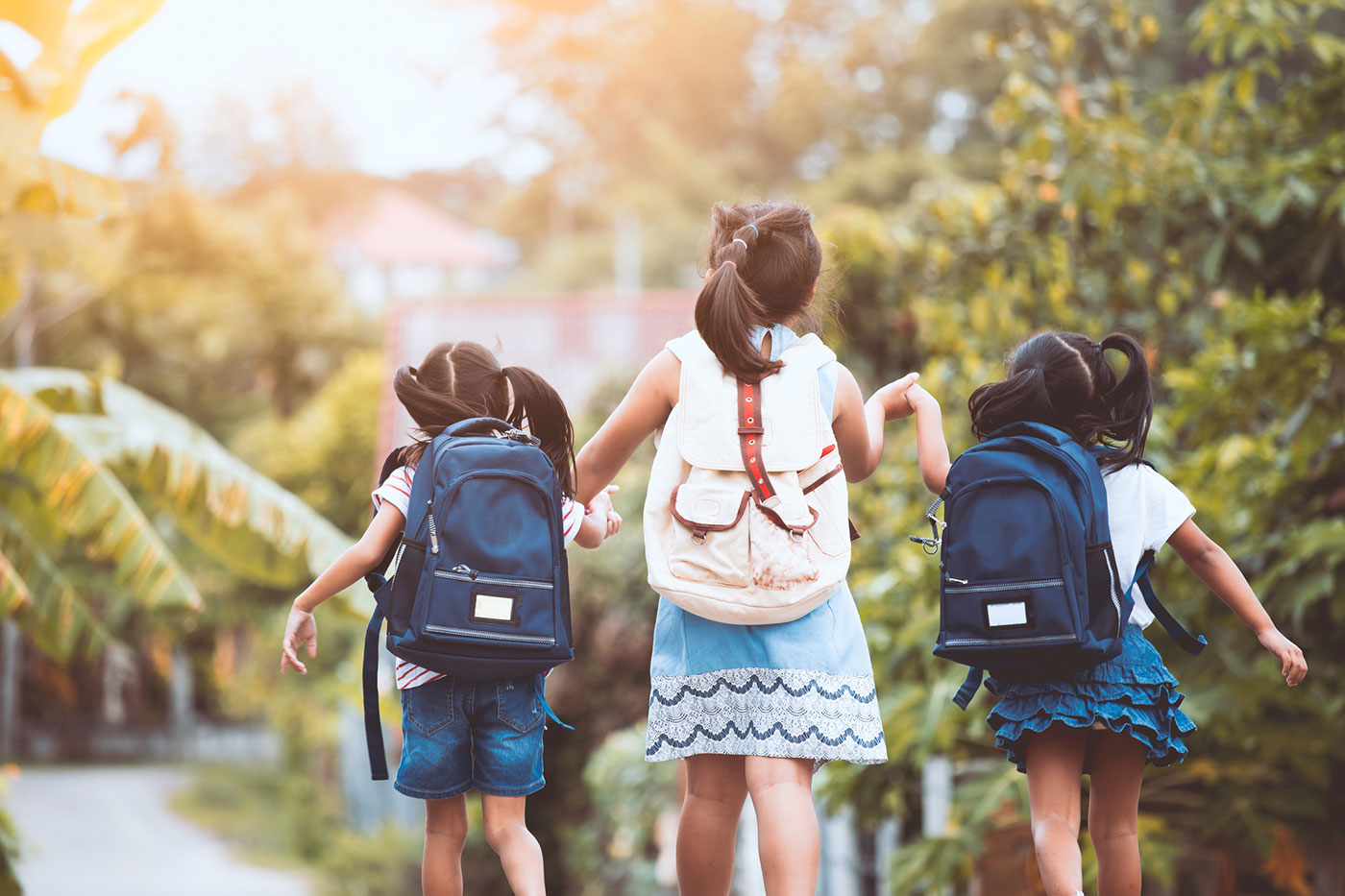 A little planning now means a smoother start to the school year. To help, here is our Back to School To Do List, filled with tips and resources for saving money, time, and your weekday morning sanity. You can even add it to your Cozi account for easy tracking. We hope this school year is your best yet!
Make a list for school supplies
Check to see what you already have before you go shopping, then find out if your school website has a list of suggested supplies for your child's grade. If not, here are school supplies starter lists by grade. Visit Motherly for a list of 10 money-saving tips, like following the social media accounts of your favorite stores where you'll get a heads up on sales and coupons.
Check for tax-free days
Certain states run tax-free shopping days to help you save on school supplies and clothes. Find out if your state has tax-free days this year.
Set up a shared family calendar
With a shared calendar, everyone's schedules can live together in one place that the whole family can see. Cozi Family Organizer goes above and beyond the typical shared calendar with features designed just for families: 1) You can set up Cozi to send event reminders and agenda emails to others in the family so they can stay up to date without opening the app 2) You can integrate the school calendar in Cozi to easily keep track of days off, early dismissals, and other important school events and 3) It's available from any device so your schedule, grocery list, and recipes are always at your fingertips.
Update emergency contacts
Keep a list so that sitters, grandparents, and even your kids have a handy reference for neighbors, doctors, and poison control.
Donate clothing
Collect clothing that your kids have outgrown or won't wear, and donate to charity. Some school nurses and daycares also welcome extra clothes for kids in need or kids who have an accident during school.
Organize the kids' bedrooms
Invest in storage solutions to tame toy, equipment and clothing spillover.
Create a homework area
Designate a quiet, uncluttered area in your home that's just for schoolwork.
Check for meet-and-greets
Your child's school might have a meet-and-greet event scheduled before school starts. This is a great way to become familiar with the school, the teacher, and classmates.
Practice the route
Walk through the school transportation routine if your child will take the bus or walk to school. Get to know the bus stop, practice safe crossings and go over expectations for when things don't go as planned, e.g., the bus is late or doesn't come.
Start an end-of-summer tradition
Even a small tradition can make long-lasting memories. How about an ice cream bar for dinner? See that and more fun ideas from families for simple end-of-summer traditions.
Make copies of filled-in forms
Until schools start transferring last year's information to this year's forms, we're stuck starting from scratch each year. Do your next-year's self a favor by taking a pic or making a copy of each one.
Create to do lists for the kids
Consider a school morning checklist and an after-school checklist to help your kids with time management.
Prepare for school lunch
If your child is new to school and buying lunch, describe how that will work, and even practice the process with young kids. If your child is packing lunch, make a list of lunch ideas together.
Stock up on healthy snacks
Make sure your cupboards have healthy options for after school. For inspiration, here is a list of snacks kids can make themselves, by age.

Cozi Family Organizer is the must-have app for busy families - easy to use and free in the app store. You'll wonder how you managed your busy life before Cozi. Get Cozi today!