5 Olympic Athletes Who Are Going for the Parenting Gold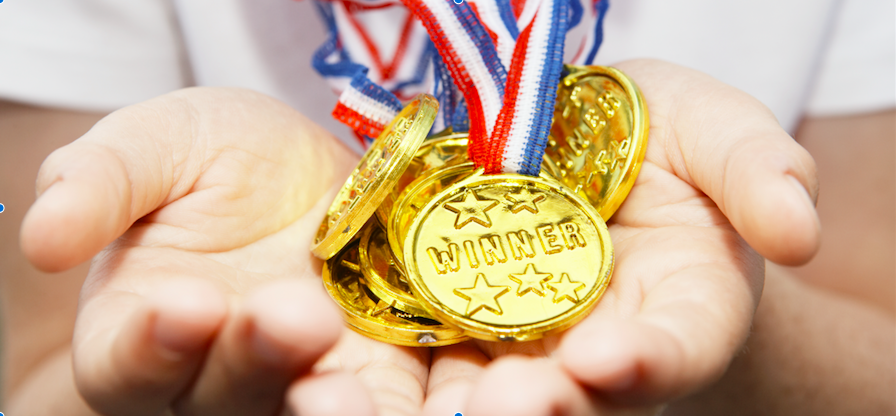 If you think work/life balance is hard with a 9-5 job, imagine what parenting must be like when you're faced with the demands faced by Olympic athletes. Between training and qualifying and traveling, it can be hard to find time to also be Mom or Dad. You need a village or, at the very least, a really supportive partner.
These Team USA Olympic athletes are headed to Rio this summer, and they'll be cheered on by their sons and daughters. Read on to see what the superstars have to say about being an Olympian and a parent.
Michael Phelps, Swimming
The most decorated Olympian of all time recently faced a challenge that he couldn't prepare for by swimming laps. In May of 2016, his son Boomer was born. He's had a lot of impressive moments over his career, with 18 gold medals to show for it. The birth of his son, however, is the moment he described as the "Best feeling I have ever felt in my life!"
Melissa Stockwell, Paralympic Triathalon
The three-time Paratriathlon National and World Champion is no stranger to overcoming adversity. Not only was the first female American soldier in history to lose a limb in active combat, she was also the first Iraq War veteran to compete in the Paralympic Games as a swimmer in 2008. If that weren't enough, when she isn't training or competing, her day job is fitting other amputees with prosthetic devices. On being a mother and world-class athlete, she says, "How do you juggle it? It takes a village. None of us are here without the team behind us."
Kerri Walsh Jennings, Beach Volleyball
The three time Olympic Gold winner is also a mom of three! She says that her youngest child, 3-year-old Scout, has made her more "fierce," and given that she competed in the 2012 London Summer Olympics while pregnant with her, we have to say we agree! She told Team USA that "the balancing act of motherhood and a career, and being a wife, is something that I don't think I'll ever perfect, but I love the challenge of it."
Jordan Burroughs, Wrestling
The Olympic gold medalist and three-time world champion is also a father of two, and he's said that making the transition from single athlete to husband and father hasn't always been an easy one. "There's nothing harder in the world than being a dad," he told NBC Olympics. "You can't really prepare for it. For wrestling, I prepare, I train every day, I've got staff around me teaching me how to do this. There's not a 'dad coach' out there."
Galen Rupp, Track and Field
The two-time Olympian credits his wife, Keara, for holding down the fort with their young twins, Grayson and Emmie, calling her a "saint." He says that fatherhood has made him more focused on keeping to a regular schedule. "Before I was very lackadaisical—sometimes I would do my runs at weird hours of the day. And now I'm much more diligent with getting up in the morning so I can lie down and we can take a family nap together in the afternoon."
See more about what these athlete parents—and many others—had to say about finding balance and fighting for the gold in this sweet video. A warning: it may make you cry. Go Team USA!

Cozi Family Organizer is the must-have app for busy families - easy to use and free in the app store. You'll wonder how you managed your busy life before Cozi. Get Cozi today!