What's new in the latest iOS app update: New look, improvements to Lists, and more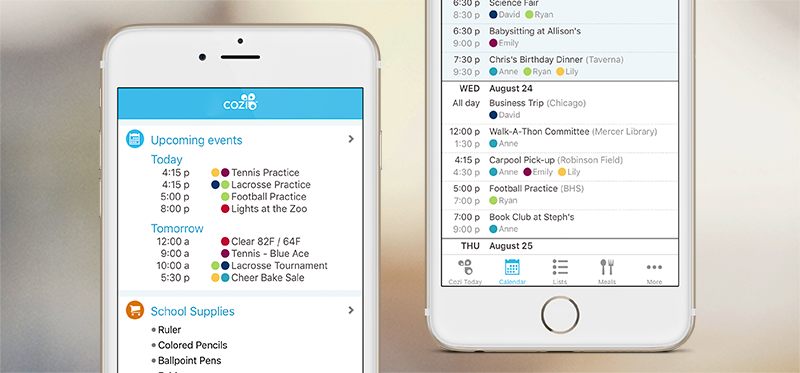 We've made big improvements to the Cozi iOS app in the July 2016 app update. Keep an eye out for the latest version of the Cozi app, and then take a look around! Want to see what's new in the Cozi Android app? Check out the Android updates.
Here's what's new in the latest iOS update:
New look: We've refreshed the Cozi color scheme with a cool blue in place of the orange. You can also now choose from four different, free themes to personalize your Cozi app. Tap "Change Theme" in the More menu to choose from the new blue "Cozi," "Anniversary," "Bloom," or the orange "Cozi Classic."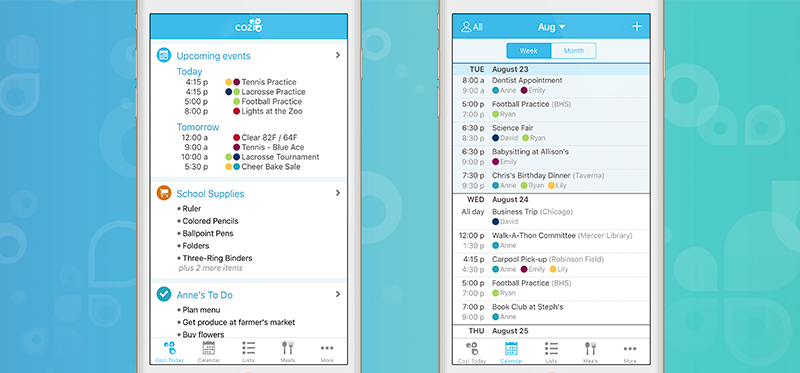 Always-there bottom navigation: Now it's easier than ever to switch between features within the iOS app. All of the main features, Cozi Today ("Home"), Calendar, Lists, and Meals, will only ever be one tap away. Under the More menu you'll find other features, Settings, and Help.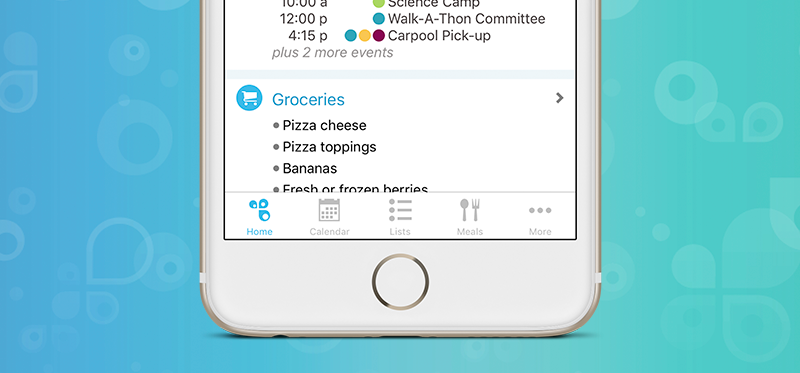 Improvements to Cozi Lists: Now you can easily switch between your Shopping and To Do lists in one place within Cozi Lists. Quickly preview, arrange, and edit all of your lists on one screen, and you can also choose from ready-made lists like the Grocery List Template and Vacation Packing Checklist. Check out everything that's new in Cozi Lists.
Improvements to Calendar: We've simplified the Calendar controls to follow iOS standards. There are now two ways to get to Today: either tap the top of your screen, or tap the calendar icon in the bottom menu. And when viewing a family member's schedule, now you'll see their name in the top left corner.


Cozi Family Organizer is the must-have app for busy families - easy to use and free in the app store. You'll wonder how you managed your busy life before Cozi. Get Cozi today!