Add Week Numbers to Your Cozi Calendar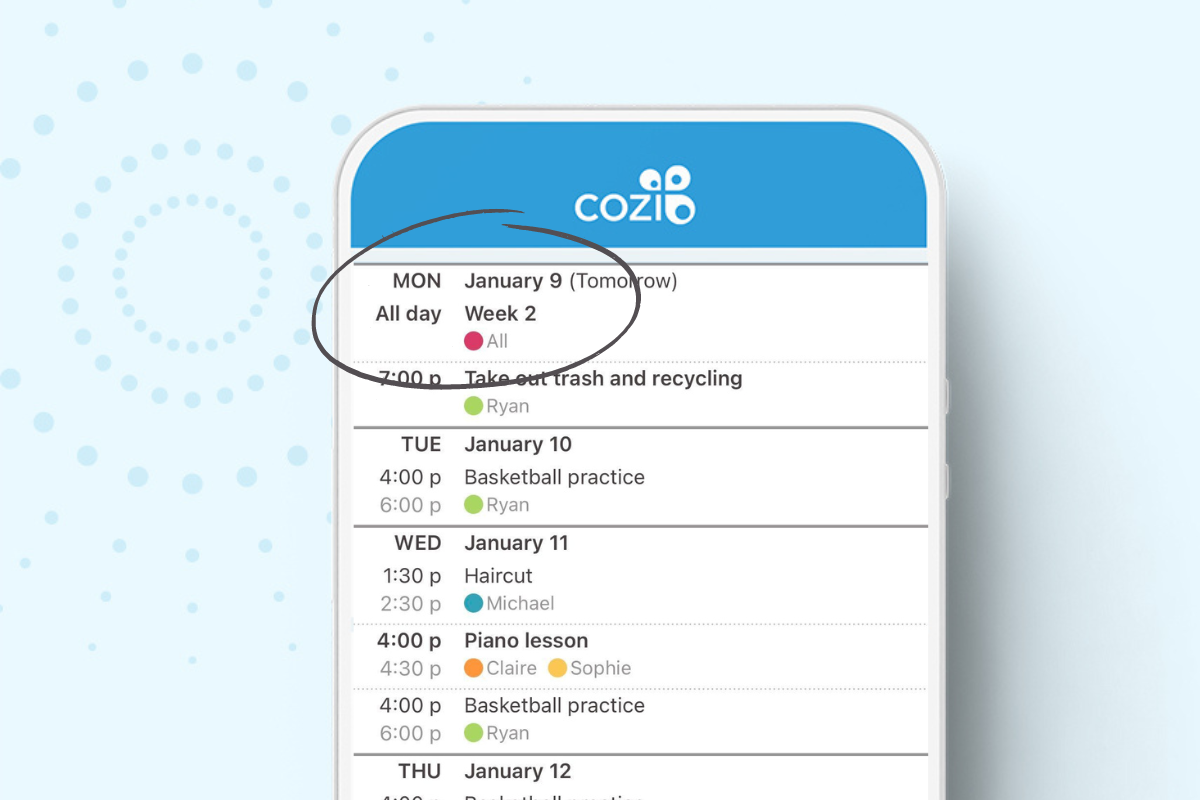 Some families have asked us to show the Week Number on their Cozi Calendar. Here is an easy way to get those added to your calendar, so you'll always know what week you're in!
We have two versions of the Week Number Calendar for you. One shows the Week Number on Sundays, and one shows the Week Number of Mondays.
We hope you find these Week Number Calendars helpful!

Cozi Family Organizer is the must-have app for busy families - easy to use and free in the app store. You'll wonder how you managed your busy life before Cozi. Get Cozi today!