Add Week Numbers to Your Cozi Calendar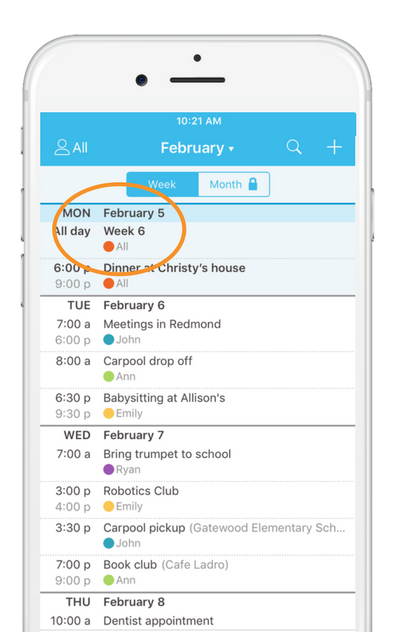 Some families have requested that we show the week number on their Cozi Calendar. Here is an easy way to get those added to your calendar, so you'll always know what week you're in!
We have two versions of the Week Number Calendar for you. One shows the week number on Sundays, and one shows the week number of Mondays.
Add Week Numbers (Shows on Sundays)
Add Week Numbers (Shows on Mondays)
We hope you find these Week Number Calendars for 2018 helpful!

New to Cozi? It's the simple way to manage your busy family life with a shared calendar and lists that you can access from any mobile device or computer. Sign up for Cozi. It's FREE!