How to Add FlyLady Zones, Missions and Daily Reminders to Cozi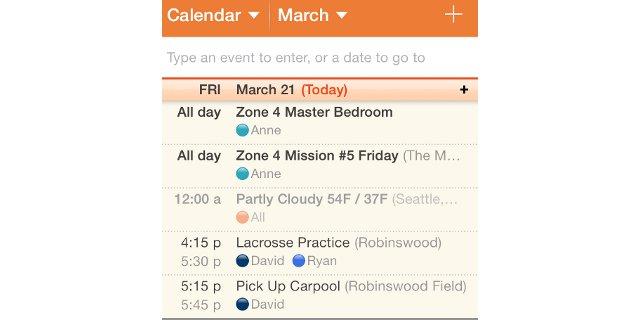 Our fantastic partner FlyLady helps millions of households control the chaos. See how she does it with these FlyLady cleaning lists, and daily tasks that you can easily add to your Cozi account.
To find out more about the FlyLady and her system for getting organized, visit FlyLady.net
To Do Lists: FlyLady Cleaning Lists and Daily Reminders
Click a title to view the to do list; at the end of the list there will be a button to add it to your Cozi account. After you add the lists to Cozi, you'll be able to edit them to suit your own household!
Calendar Items: FlyLady Zones and Missions
You can also add the FlyLady zones and missions to your Cozi calendar, so you'll be reminded every time you view your calendar. The items will show up as all-day events on your calendar and they will be read-only.
Zones and Missions
Here is how you add the Zones and Missions to Cozi:
Go to the "Add an Internet Calendar to your Family's Calendar" page
Scroll down to the section "Add an Internet Calendar of your Own"
Copy this URL:
https://www.google.com/calendar/ical/cfgnq0bevmjr4su2fjdrejg5sc%40group.calendar.google.com/public/basic.ics
Paste the copied link into the "Calendar URL" box.
Click "Add"
Next you will be asked "Whose calendar should events from FlyLady Zones appear on?" Make your selection and click "Subscribe to Calendar"
There you have it – all the FlyLady content that's available to incorporate into your Cozi account so you can follow along, stay on top of daily tasks, and control the chaos!

New to Cozi? It's the simple way to manage your busy family life with a shared calendar and lists that you can access from any mobile device or computer. Sign up for Cozi. It's FREE!