How to Add a School Calendar to Cozi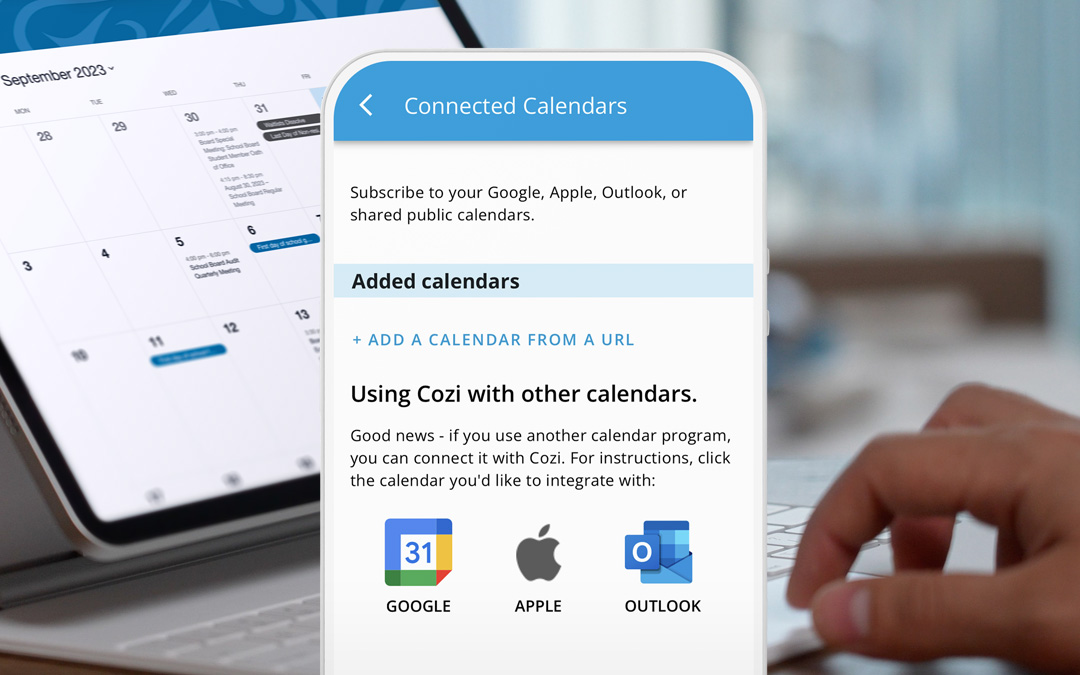 It's the beginning of the school year, and that means you're juggling a lot of dates and times. Half days, teacher service days, long weekends, back-to-school nights, seasonal breaks, bake sales, and more.  
Cozi is here to make it easy. There are two ways to add your school calendar to Cozi. 
Add an iCal feed, if the school has one
If your school provides an iCal feed, you can add it to Cozi. All the events and dates will populate onto your calendar automatically.  
To add a school calendar to Cozi, find the iCal feed from your school's website and get a special link. Next, go to your Cozi account settings, tap on Connected Calendars, click Add a Calendar from a URL, and paste the URL into the empty text box.
Here are step-by-step instructions: Add a school calendar to Cozi 
Manually add important school dates and events
If your school doesn't have an iCal feed, there are actually two major benefits to adding your school calendar dates manually.  
You can pick and choose which events you want on your calendar, so it doesn't add any irrelevant dates. 

You can add

Cozi

reminders for each event so that the right people are kept in the loop and informed at the right times

.
Now Cozi will keep you on track all school year long
Whether you have one school schedule to follow or four, Cozi is your partner in planning so that you can stay on top of things. Whether you have to be at school, arrange additional childcare, or bring cupcakes, you'll be ready.  

Cozi Family Organizer is the must-have app for busy families - easy to use and free in the app store. You'll wonder how you managed your busy life before Cozi. Get Cozi today!