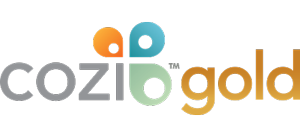 Welcome, Cozi Gold subscriber!
Contact us to receive priority email-based customer support.
---
Email addresses in Cozi Accounts
With Cozi, you need only one account for your family. Everyone in your account will be able to securely access this account from any computer and from their mobile devices. Your family account has one shared password and can contain multiple email addresses—one for each family member. To sign in to Cozi, each family member uses their own email address and the shared password.
You can modify the family members who are in your Cozi account in Settings.
If you receive a message that your email address is already in use, it's possible that someone else has included you in their Cozi account. If you're not sure who included you in an account, here are some common scenarios:
Another family member has already added you to an account they've created for your household
Multiple accounts have been created for your family by accident by family members who didn't realize that each family only needs one account
A friend or extended family member added you to their account to keep you informed, but didn't let you know
If you're unsure of who might have included your email address in an account, please contact us and we'll help you resolve the situation.
Resetting your password
If you no longer remember the password to your Cozi account, you can reset it (best experienced on a computer.)
© 2006-2016 Cozi Inc. All Rights Reserved. Cozi and the Cozi logo are trademarks of Cozi Inc., registered in the USA and the European Community. A part of the Real Simple Home & Lifestyle Network.