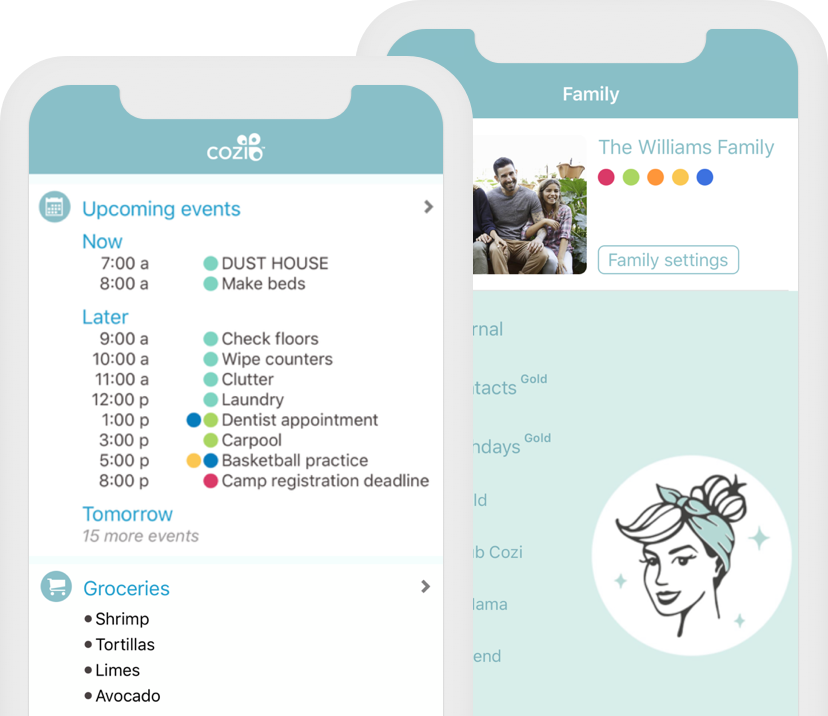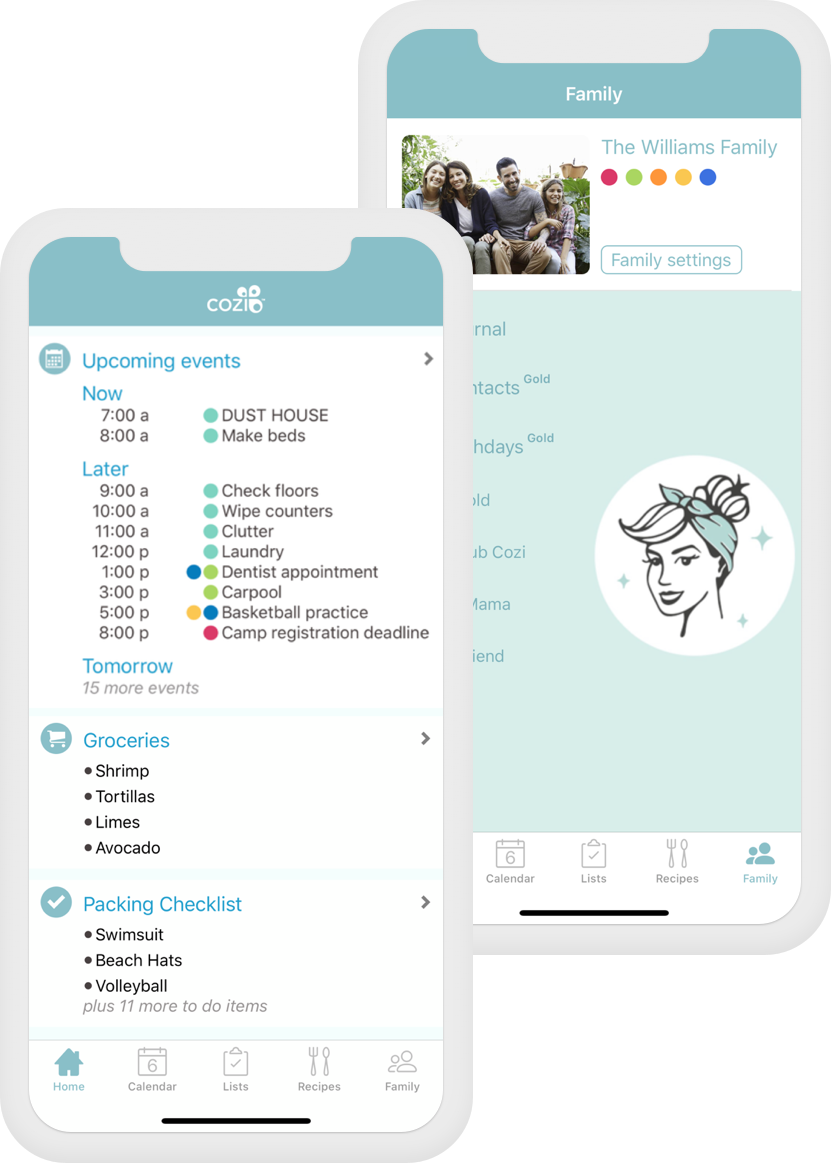 Cozi, now with Tasks from Clean Mama!
Get the #1 family organizing app, plus:
Clean Mama Daily Tasks
Clean Mama Weekly Tasks
Automatic reminders for all tasks!
How to get Cozi + Clean Mama (2 quick steps):
1. From a mobile device, tap the button below to install Cozi from the app store and create a free account. (Cozi is available for iPhone and Android devices.)
2. In your Cozi mobile app, go to Settings, select Manage Partners, and choose Clean Mama.
Here's what you get with Cozi + Clean Mama…
Family Calendar
Get organized and get everyone on the same page with an online calendar that's color-coded by family member.
Add events and appointments to one central calendar to keep everyone on schedule
Set appointment reminders so you're never late again
Start your day off with an agenda email to see your day at a glance
Shopping Lists
Cozi remembers your grocery lists, shopping lists, and more – so you don't have to. Plus, Cozi lists are accessible everywhere you go.
Weekly shopping list (no more forgotten items)
Holiday and birthday gift lists (keep a running list, so you'll know JUST the perfect gift when you need it)
Special occasion list (for a holiday menu, party, or special event)
To Do Lists
Easily track and manage the things that need to get done. Create a shared to do list or individual chore lists for each family member. 
Save all your To Do Lists in one place
Assign chore lists by name so everyone shares family tasks
Plan a birthday party or family event and have all the tasks you need to complete saved on one secure place online, so you will never lose it
Meal Planning
Store recipes, plan dinners for the week, and easily add ingredients to your shopping list. We even have Cozi Picks family-friendly dinner ideas to jumpstart your meal plan.
Store all your recipes in one place – online and easy access
Add ingredients from your recipes to your Cozi shopping list with one click
Drag and drop your recipes to create a dinner plan for the week
Have a central place where the whole family can see what's for dinner
Clean Mama Perks
All the housekeeping power of Clean Mama combined with the easy-to-use organizing app from Cozi.
Get the Clean Mama Daily and Weekly Tasks right on your Cozi calendar
Reminders are automatically sent for each task so you can stay on top of the Clean Mama way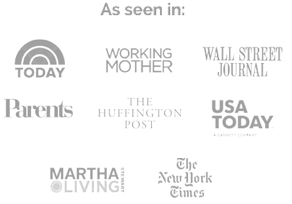 This app has been a lifesaver! We use it for everything—doctors' appointments, birthdays, to do lists for fall and spring cleaning, etc. I don't know how I managed life before it.
I don't even remember life before Cozi. Our motto at home is, 'If it isn't in Cozi, it's not happening!'
Since using Cozi, we have been able to organize and prioritize ourselves in ways I could only imagine. The only regret I have is that I didn't start using it sooner.
I feel SO much more organized, peaceful, and 'in control' when we keep Cozi updated.
Cozi and Clean Mama, keeping everyday life in order!
Get homekeeping reminders and manage family life, all in one convenient mobile app.