What's New in the Cozi Web Experience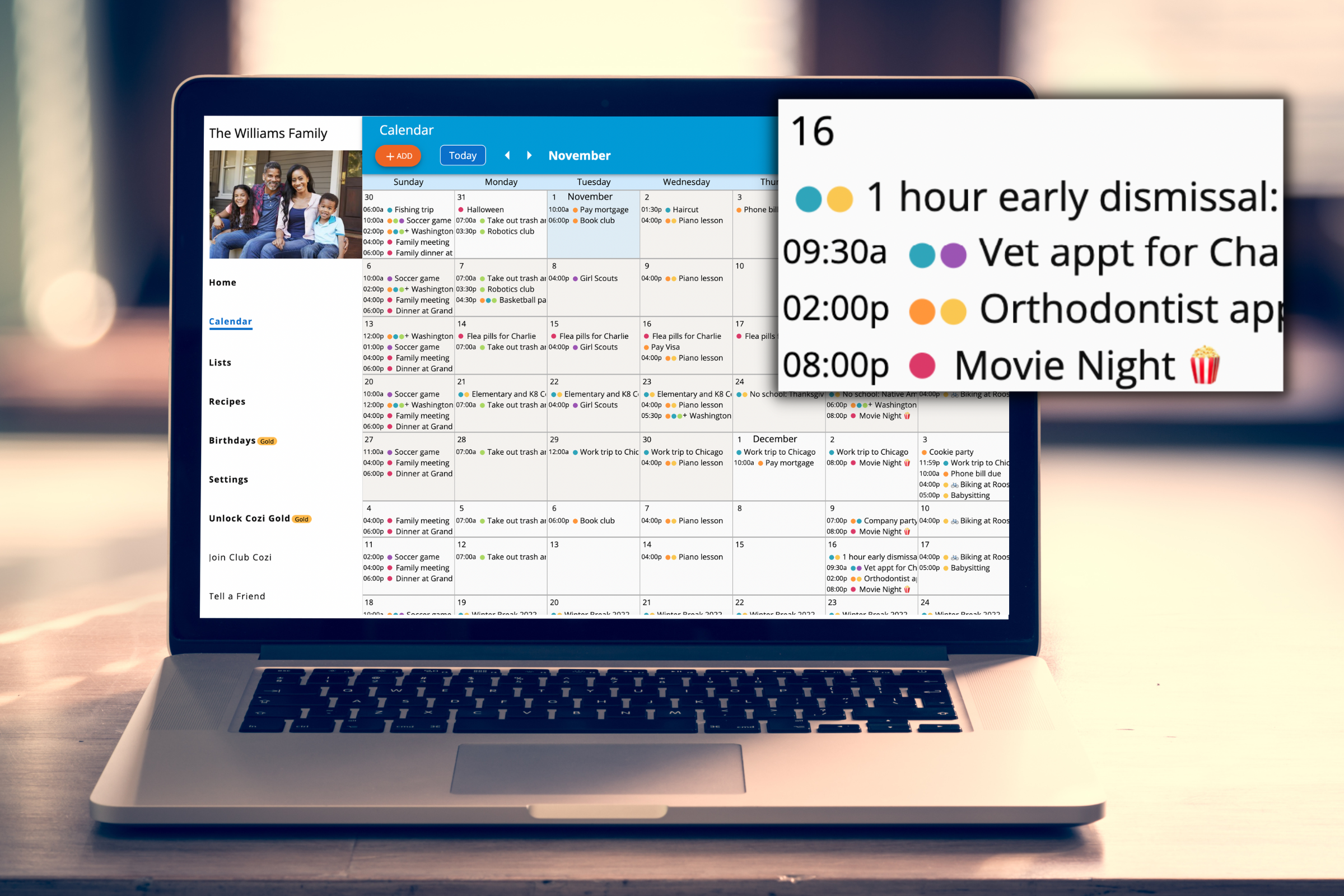 Earlier this year, we rolled out a completely new version of Cozi on the web. Since then, we've been working hard to improve the experience, making it easier to use and adding highly-requested features and improvements.
Here are some highlights of what to expect. These features are available when you sign in to your Cozi account from a desktop web browser.
Calendar Month View includes color codes
Before this update, event color codes and times were only visible after hovering over or selecting an event. With the new web experience, both color codes and times are visible on the Month View screen, giving you an easy, at-a-glance view of more data about your schedule.
Quickly duplicate events
Duplicating events is helpful for events that occur on more than one day and for events that recur and have slightly different details, like the games in a soccer schedule.
To duplicate events, click on the event to open the Edit Event screen and select the copy icon. The event details will be copied to a new event and you will have the chance to edit the time, attendees, location, or any other detail before saving the event.

Scroll across two months
There are a few ways you can navigate through the weeks and months of your Calendar in Month View. Month View now displays two months of calendar days that you can scroll through. To navigate to a month that is not displayed, use the right and left arrows in the top menu to jump to future and past months. And finally, to return to today's date, you can always select the TODAY button in the top menu.
New and improved Calendar Agenda View
In Calendar Agenda View, you'll now see events on the same day grouped, Location and Notes are visible from Agenda View, and other updates to improve usability.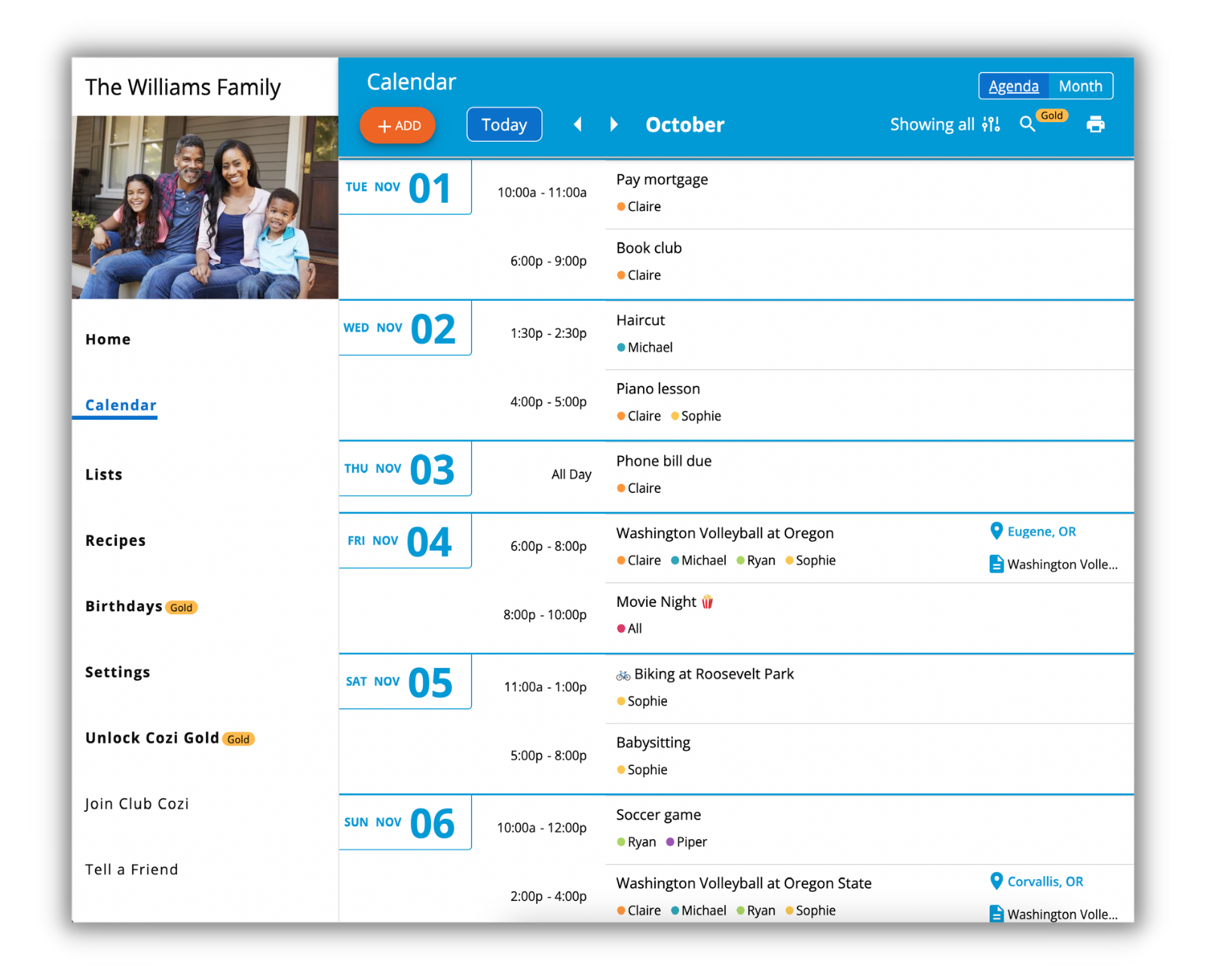 Cozi Family Organizer is the must-have app for busy families - easy to use and free in the app store. You'll wonder how you managed your busy life before Cozi. Get Cozi today!