Welcome to the Cozi Family, Gisele and Tom!
We have no doubt that Cozi helps simplify life for all types of families, and now we can specifically add the super-elite-model-mom-plus-three-time-super-bowl-champ-dad-plus-three-kids type of family to the list!
It was Friday night when we first learned that Gisele Bündchen and Tom Brady rely on Cozi to manage family life, work life and play time. And in this morning's team meeting, we had some star-struck fun. Here's Robbie Cape, Cozi co-founder and CEO, showing off Sunday's Wall Street Journal Magazine, featuring Gisele on the cover.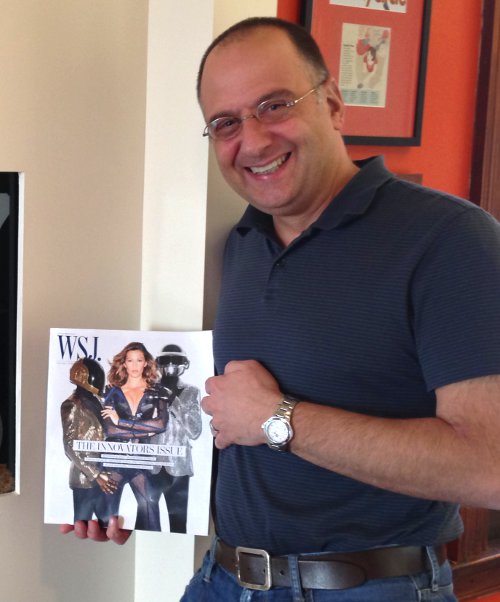 From the cover story:
---
Bündchen's packed days are meticulously organized on her iPhone with the Cozi app, which synchs the entire family schedule, from kids' play dates to her press appointments to Brady's football practices. Every single hour is accounted for and each family member is color-coordinated: She is purple, Brady is blue, and when the whole family needs to be at the same place, it's in red. "I know what everyone is doing every second of the day," says Bündchen.
---
Read the full article online: Gisele Bündchen's Model Life
Welcome to the Cozi Family, Gisele, Tom and kids!

New to Cozi? It's the simple way to manage your busy family life with a shared calendar and lists that you can access from any mobile device or computer. Sign up for Cozi. It's FREE!