Updates to iOS New Event Screen
In our most recent update, we redesigned our New Event screens with date pickers that included a scroll feature that was familiar to iPhone users. After this change, we listened to your feedback about how difficult it was to use the new date pickers, and we've brought back a month view date picker to our New Event screen, making it easier to add an edit appointments on your family's calendar.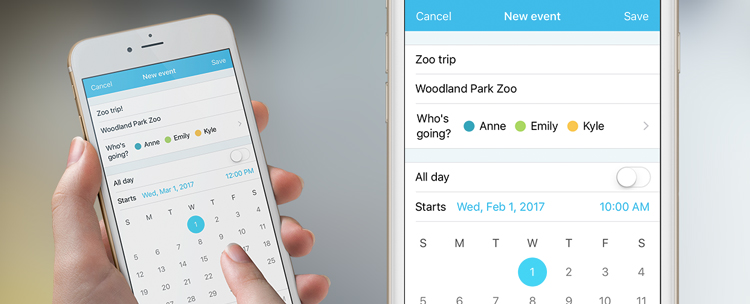 Using the date picker
When you want to add an event that is more than a few days in the future, our day picker makes it easy to navigate through months. Just scroll left to move to future months, and scroll right to move back. To select a date, tap it, and the time picker will open.
,
New date and time pickers
We've also refreshed our day and time pickers to a format that should be more familiar to iPhone users. When setting a start time or end time for your event, just tap the Start bar to open up or collapse the picker.
Cozi Gold Reminders
Cozi Gold users still have three reminders. To access your third reminder, set your first two reminders for your new event, and you'll see the third reminder appear.

Cozi Family Organizer is the must-have app for busy families - easy to use and free in the app store. You'll wonder how you managed your busy life before Cozi. Get Cozi today!