Time Saving Tips for Packing Lunch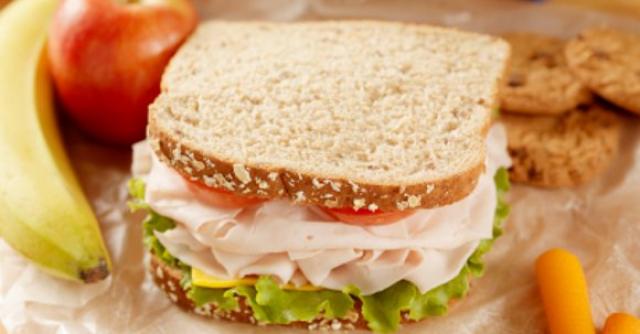 Even though a lunch can be packed in mere minutes, we all know that getting out the door to school and work on time often comes down to the wire. Here are some lunch box tips that shave off time and stress from the morning routine:
Do What You Can the Night Before
Stock ready-to-go snacks in the fridge, freezer and cupboard. Single servings of grapes, baby carrots, snap peas, crackers and pretzels can be prepared the night before, or even on Sunday for the whole week! Preparing the night before is not only a time-saver, but it leaves you with fewer decisions to make in the morning.
If you make a batch of cookies or muffins suitable for the lunch box, freeze half the batch to save them from being gobbled down in a day. Then pop one in the lunch box and by lunch time, it's all ready to eat.
Delegate to the Kids
Older kids can do most, if not all, of the lunch box packing. You might need to set some rules about what goes in and what doesn't, but the actual assembly can be on their morning chore list.
Even the youngest school-age kids are able to help with some part of lunch box prep. If your kindergartener doesn't really save you time by putting her baby carrots in a cup and putting on the lid, think about it this way: you're setting the expectation that packing her lunch is her job which will help when she can do all of it herself.
Have Containers Ready to Go
The last thing you want to do in the morning is wash containers so you can pack lunch. Have the kids unpack their lunch boxes after they get home from school so the containers get washed and dried the night before. And figure out a system for keeping lids at the ready and easily found.
Quick Lunch Box Grocery List
Whole grain crackers
Lunch meat
Cheese sticks
Yogurt
Eggs for hard-boiling
Apples (and an apple corer/slicer)
Bananas
Grapes
Baby carrots
Fruit cups or applesauce cups
Snap peas
Edamame
Juice boxes
Snack bars or cereal bars

New to Cozi? It's the simple way to manage your busy family life with a shared calendar and lists that you can access from any mobile device or computer. Sign up for Cozi. It's FREE!