The 5 Best Backpack Brands for School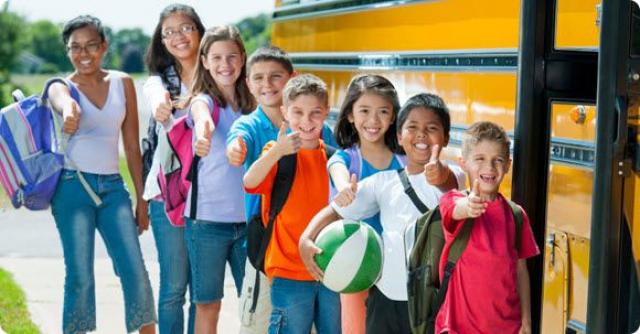 Backpacks are worn day in and day out. They need to be durable, comfortable, and functional—but they also have to fit your child's personal style and your family's budget. With a million backpack options out there, how do you even begin to narrow it down?
We all know there's no better recommendation than a family who has used it before. So we've asked our Cozi families on Facebook to tell us which backpacks and lunchboxes they like best. Here are the five that scored the highest marks.

The number-one response in our survey, L.L. Bean scores with parents due to its 100% lifetime guarantee. Durability is key for this brand; many parents claim their child's backpack looks as good in middle school as it did in kindergarten. Parents point out these backpacks are "long-lasting," "tough and guaranteed forever," and offer the kid-pleasing trifecta, "indestructible, comfortable, and cute."


Another stalwart in our survey is Land's End, which parents say "last forever!" These backpacks are praised for their "awesome designs" and the fact that they offer a variety of sizes, from the petite My First Backpack for preschoolers to extra-large sizes suitable for teens with tons of stuff. They're also praised for comfort. As one parent notes, the packs offer "plenty of space and excellent padding."


Retailer Pottery Barn impresses parents with backpacks that are both "rugged and fashionable," with especially cute designs for young girls. Parents praised the high quality as well as nice extras like "many pockets, comfy straps, cute patterns, and personalization options."

For simple, durable backpacks, many respondents praised classic brand Jansport, which has been offering their iconic leather-bottomed Right Pack since 1967. "Durable," "tough," and "good material," were noted by parents. One called these backpacks "the sturdiest I've ever found."


Known for outdoor adventure gear, High Sierra also earns high marks for ruggedness in its school backpack line. They offer packs that are "super durable, washable, in great styles and prints in a variety of sizes." One parent chooses these backpacks because they're "long lasting and sturdy for heavy books and binders."

New to Cozi? It's the simple way to manage your busy family life with a shared calendar and lists that you can access from any mobile device or computer. Sign up for Cozi. It's FREE!