Thanksgiving Plan-Ahead Schedule and Tips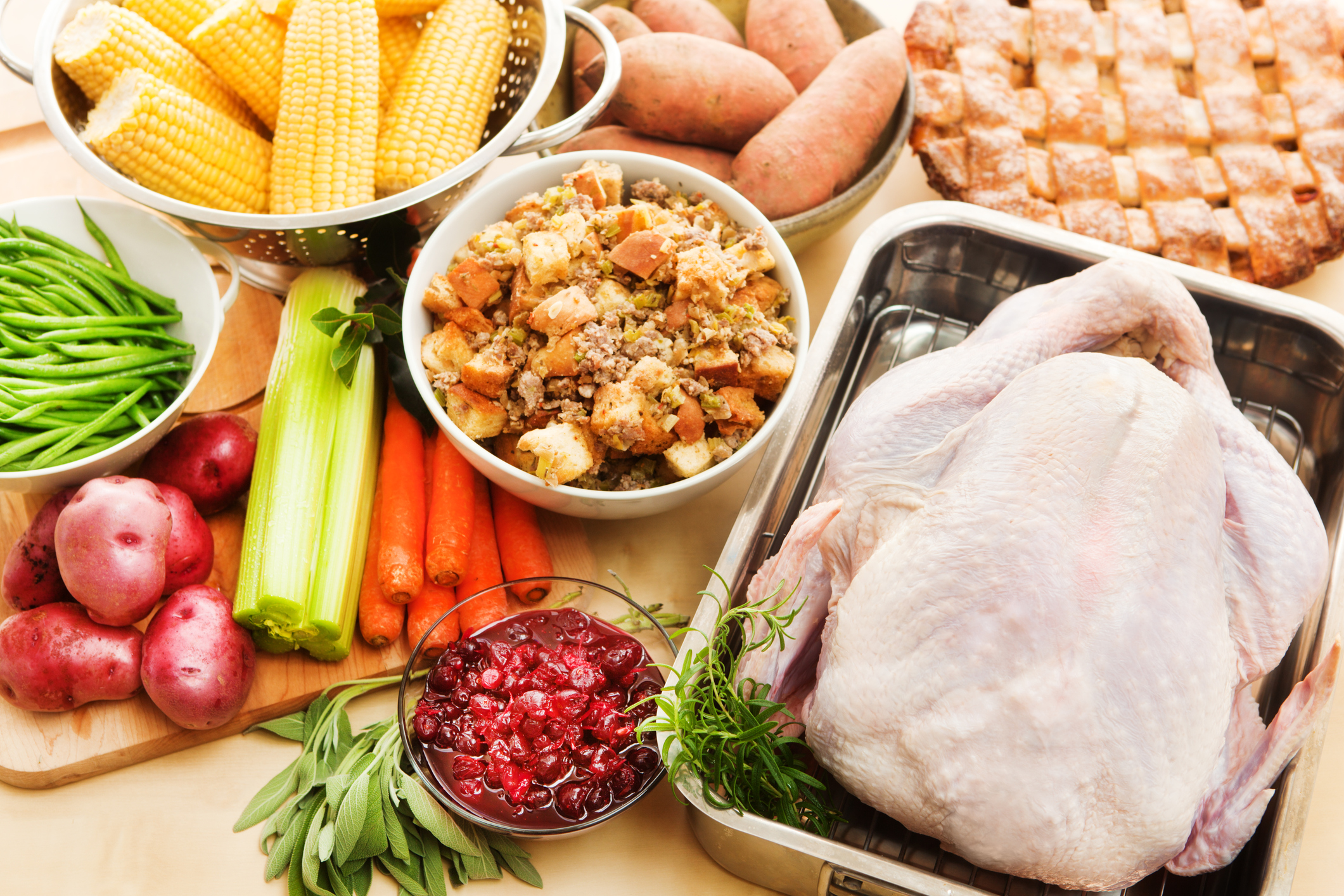 Planning for a big holiday dinner party can be stressful! There's the shopping, the meal-prep and the thoughts of "Where the heck is everyone going to sit?" In order to make your Thanksgiving Dinner as relaxed as possible, we've come up with a timeline that you can reference to help cut down on day-of chores.
Thanksgiving Planning Tips
Be realistic about what you can do, and how much your refrigerator can hold. Do you really need mashed potatoes and sweet potatoes? Can you do with one or two simple appetizers instead of a large spread before the big dinner?
When ordering your turkey, it's generally recommended that you plan on one pound per person or more if you want leftovers (that weight accounts for the bones as well).
If you purchase a frozen turkey, the safest way to defrost it is also the slowest way, on the lowest rack in your refrigeration (you need about 24 hours for every 4 pounds).
Take inventory of your serving pieces, pots and pans, and cooking tools. Check your linens, too. You don't want to be surprised by a stain on your only tablecloth on Thanksgiving morning.
Check your pantry before shopping. There's no need to buy more poultry seasoning if you already have a whole container hiding in the back of a cabinet. You also want to check that you have enough of those ingredients you only use once a year like shortening and baking staples.
Shop for some ingredients early so the shopping trip closer to Thanksgiving is that much shorter. Here is a list of fruits and vegetables that will keep for at least a week in your fridge.
Clean out your fridge before your first shopping trip to make room for new groceries. It will also keep you organized on Thanksgiving day, when you'll have little time to mess around with a cluttered fridge.
Some of the items you can make early and pop in the freezer include: Gravy, pumpkin/sweet potato/squash purees, pie crust, and cornbread for stuffing.
Check your equipment – do you have it, does it still work?
Box Grater
Carving Knife
Carving Fork
Cutting Board (Turkey size!)
Juicer
Measuring Cups and Spoons
Meat Thermometer
Pie Server
Potato Masher
Serving Spoons
Tongs
Trusser String
Zester

Cozi Family Organizer is the must-have app for busy families - easy to use and free in the app store. You'll wonder how you managed your busy life before Cozi. Get Cozi today!