Summer Planning Checklist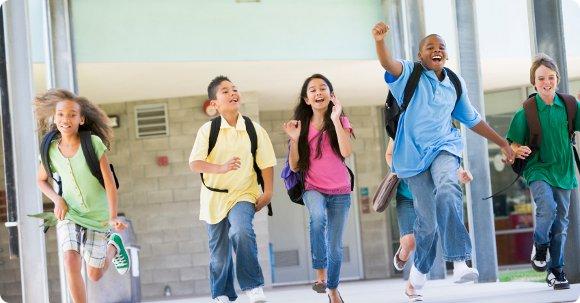 Summer break is fast approaching and that means time to get ready for a big change to your daily routine.
Even though summertime is fun, there are challenges for families who have to juggle camps and childcare, adjust to a more relaxed schedule, and deal with bored kids who are used to going to school and having activities all day every day.
The key is planning ahead so you are prepared and can enjoy the long days of summer:
1. Register for activities and camps
If there are any sports, activities or camps that you haven't yet registered for, now's a great time to get that crossed off your to-do list. You don't want to wait too long, as a lot of places have higher fees the longer you wait and you risk not even getting a spot. For a list of questions to ask and online resources, check out our Summer Camp Planner.
2. Fill in the summer calendar
Sit down with your calendar and add all of the camps, sports, vacations and activities you've planned for your family this summer (not to mention weddings and graduation parties you might have been invited to!). As more activities and summer fun opportunities come up, you'll be able to quickly refer to your calendar to see what dates will work and which are already booked. For help planning the summer vacation, use our Vacation Planning Checklist.
3. Arrange for summer childcare
If you work or have other commitments during the week, now is a good time to start thinking about summer child care. Interviewing babysitters or child care providers or look for more affordable ways to cover your child-care needs with these 3 free solutions for summer childcare.
4. Pack a summer outing bag
Having a bag packed and ready to go with necessary summer items will make your daily routine easier because you won't have to worry about finding those items scattered around the house. Your bag might contain sunscreen, sunglasses, hats, bathing suits, handheld fans, water bottles, snacks or whatever else your family needs for a typical outing.
5. Prepare activities for days at home
Make an arts and crafts box, gather board games and plan other activities that you can pull out each week for kids to choose from (beware of giving younger kids free access to the box and activities, as they'll likely play with everything for a few minutes and quickly tire of it all!). Another way to fight boredom is with a Boredom Buster Jar, which you can fill with activity ideas that serve as prompts when the kids are having trouble thinking of something on their own.
6. Rotate seasonal wardrobes
If you're in a colder area and haven't yet rotated your winter clothes out and summer clothes in, set a time to do that so that you don't waste any more time digging through the boxes to find the right clothing!
7. Clean up and repair outdoor toys
Take time to pull out all of the outdoor toys and inflate tires and balls, clean off ride-on toys and sand boxes and check for missing or broken parts. Be sure to check bicycle helmets to be sure they fit properly, and add any parts or replacements you need to your master shopping list.
8. Prepare medical release forms
If your children will be traveling without you – or if you'll be taking a kid-free vacation – be sure to prepare a medical form so that each of their caregivers will be able to make medical decisions in an emergency. To find one that fits your needs, Google "medical authorization release form" for a variety of customizable templates.
And finally, make a shopping list of items you'll need to get ready for summer. Here are some ideas of what to include:
* Toys, swimsuits and towels for the pool
* Supplies and lunch box food for camp
* Educational workbooks and activities
* Gifts for weddings or parties you'll be attending
* Gifts for the host (if you will be staying with friends or family on summer trips)
You may not get everything in one shopping trip, but at least you'll have a master list to work from.
A little planning can go a long way to making the summer more fun and less stressful for everyone!
Summer Planning Checklist

Cozi Family Organizer is the must-have app for busy families - easy to use and free in the app store. You'll wonder how you managed your busy life before Cozi. Get Cozi today!