Spring Cleaning List (Add to Cozi)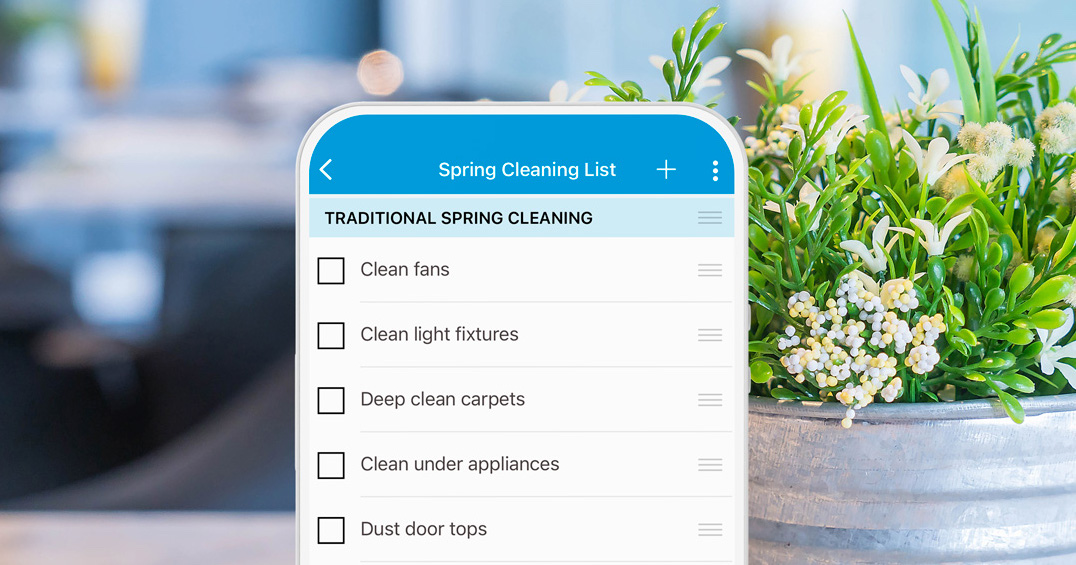 About the Author
Becky Rapinchuk, AKA Clean Mama, created her cleaning routine years ago out of necessity. She was sick of cleaning all weekend long and living with the crazy during the week. Once she started using a simple routine she realized that just a little bit every day was helping her keep things clean most of the time. Then came three kids, different work schedules, traveling for her job, running a business…..and guess what? It still worked. She loves sharing her routine, homekeeping tips, and ideas for keeping your home cozy and clean. Follow her on Instagram.
The Spring Cleaning List will help get your house spring ready! Think of this list as more of a day-to-day approach to spring cleaning. Just like the Clean Mama Routine, your motto should be "everyday a little something". Add the list to Cozi to tackle tasks throughout March and/or April and discover that you've almost tricked yourself into spring cleaning!
FIRST LET'S START HERE: PREP WEEK
The purpose of Prep Week is to get checklists ready, supplies ready and gear up for Spring Cleaning. See my tips below, for ideas and tricks to help make your efforts a success. If you have any questions, feel overwhelmed or don't know where to start, please reach out and ask me for help.
Spring cleaning will take time, but so does regular cleaning.
It's maintenance and when you spend a couple minutes every day doing a little bit of cleaning, it WILL save you time all week long. Look at your schedule or your day and look for a couple time slots that you can move around. Think you don't have time? Look at your phone usage and I bet you have at least 15 – 30 minutes during most days that you can spare. Think about the time you spend not as time wasted, but when you clean and declutter, you actually end up saving time in the long run and you'll actually feel better too.
Make the time.
Decide when you'll make the time to spring clean and jot it down. Gone all day and exhausted when you get home? Choose 2-3 days a week when you'll do a task, or two before you leave for work, or when you get home.
Ask your family members for help.
I've been known to pay in the form of ice cream or a special toy in exchange for help. There's nothing magical about the days of the week  – if you want to set aside Saturday mornings for the month of March and tackle the cleaning, do it. Home all day with littles, decide on what the optimal time is to get some spring cleaning done, but realize that it might not happen how you planned it. 
Be flexible and realistic.
If you have kids of preschool age and up, make them a spring cleaning bucket (wand duster, water in a spray bottle, and a microfiber or cotton cleaning cloth) and have them help you.
Consider your mindset.
Be positive and do your best and most of all, have some fun with your cleaning. Spring cleaning is time well spent – your home will be ready for spring and summer and you'll feel better about your home. Don't worry about how long it takes you to do the cleaning, do your best, work at your own pace, and enjoy the process.

Cozi Family Organizer is the must-have app for busy families - easy to use and free in the app store. You'll wonder how you managed your busy life before Cozi. Get Cozi today!