New From Cozi! For When You Can't Possibly Do It All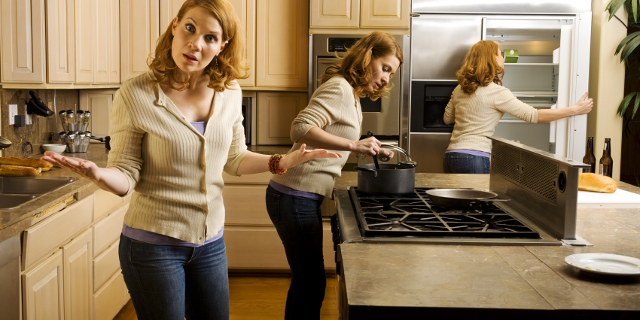 We're not joking when we say the latest service from Cozi will completely revolutionize the way you run your household. Here is the full press release of our big announcement today!
Send in the Clones: Seattle software company develops new bio-service to help busy families
SEATTLE – In partnership with the biological research firm InGen, the leading family calendar and organizing service Cozi announces the development of the first human cloning project designed to help over-scheduled families complete their household tasks, plan nutritious meals, and communicate with each other.
"It's the perfect marriage of science and software," said Shirley Eugest, Cozi's director of human obsolescence planning. "Our beta testers have told us this service is life-changing. They can never go back to life before clones. Never."
The clones are manufactured in the United States and programmed using the results of a 237-question personality profile developed by Cozi. The questions measure everything from whether the family likes Miracle Whip or mayonnaise, whether the children prefer sandwiches cut into squares or triangles, and whether the clone would enforce screen-time limits every day or just on the days when she has the extra energy.
"It's data like these that make the clone convincing," Eugest said. "Some of our users report back to us that their children can't tell the difference. And in one case, a client's own mother-in-law went out for a pedicure with the clone, and later posted on Facebook saying she'd had the best time ever with her daughter-in-law."
Called Cozi Clonzi (KLOAN-zee), the service is set to launch April 1, 2014.
To celebrate this revolutionary innovation, Cozi is holding a Cozi Clonzi Giveaway Bonanza: For one day only, when you tell a friend about Cozi Clonzi, you'll get two friends for free!

New to Cozi? It's the simple way to manage your busy family life with a shared calendar and lists that you can access from any mobile device or computer. Sign up for Cozi. It's FREE!