New in Cozi: Family Settings Refresh, Recipe Sharing, and more
Hello Cozi families and happy June!
In our latest app update, we've refreshed your Family Settings screen, enabled recipe sharing, and more. Update your app to the latest version to start enjoying the new features.
Check out your new Family Settings Screen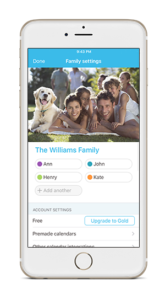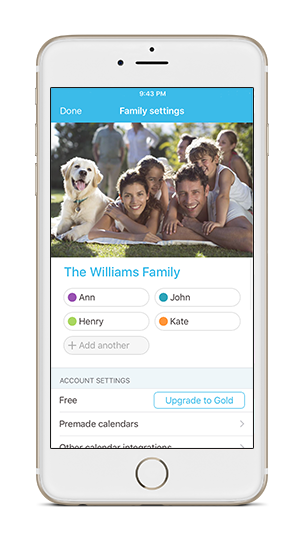 You'll see a larger version of your beautiful family photo (iOS devices) and easier access to family member profiles (iOS and Android devices). Tap on individual family members to set color codes, email addresses, and agenda email delivery.
Also in Family Settings, you'll find instructions for integrating other calendars with Cozi and the ability to choose a new theme for your device (mobile app themes are a feature of Cozi Gold).

Share favorite recipes with others
You can now easily share recipes in your Family recipe box. If you have an iOS device, use the share icon in the upper right hand corner of the recipe screen. If you have an Android device, tap the three-dot menu button in the top right corner of the recipe screen and choose Share. Once you've chosen to share, you'll be able to pick a sharing method such as email, text or Facebook.
What's the date today?
Now you'll always know! Brand new for iOS is the addition of today's date to the bottom-menu calendar icon. If you've scrolled to another date on the calendar, you can just tap on the calendar icon to return the calendar to today's date.
Android has this feature as well – look at the top-menu calendar icon for today's date and tap to return the calendar to today.
We hope you enjoy these new features, and thank you for using Cozi to simplify your family life.

Cozi Family Organizer is the must-have app for busy families - easy to use and free in the app store. You'll wonder how you managed your busy life before Cozi. Get Cozi today!