Introducing Birthday Tracker for Cozi Gold!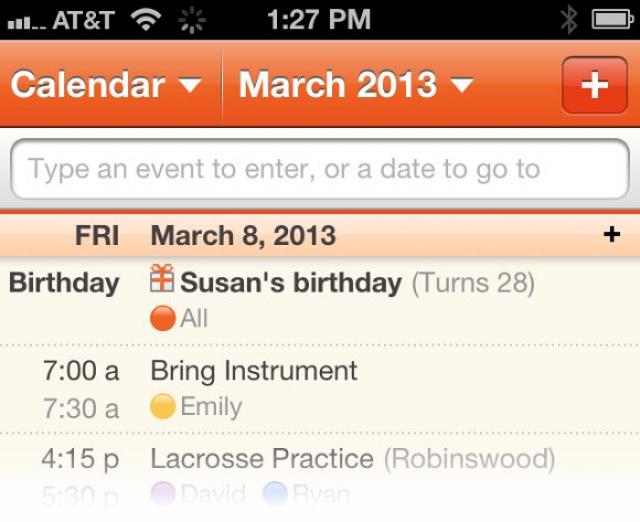 Have you ever forgotten an important birthday (or anniversary) until the last minute and then KICKED yourself because you didn't have time to get a gift or send a card? Or worse, forgotten someone's birthday altogether?
You've asked for a way to manage birthdays in Cozi (it's been a top request!) so we're super excited to announce the new Birthday Tracker feature in Cozi Gold. Now you'll always be on top of the important birthdays in your life, and since the birthday tracker was designed for easy entry and easy viewing of all birthdays, it's a snap to use. Make next year the first year you don't forget a single birthday! (Hint: set up multiple reminders for two weeks ahead to get the gift or card, three days ahead to mail them, and the day of to say Happy Birthday!).
Birthday Tracker in Cozi Gold on Mobile Apps
To use the birthday tracker on a mobile device, simply log in to the app and open the calendar. Then tap on "Week" or "Month" (at the bottom) to access the birthdays feature, like this: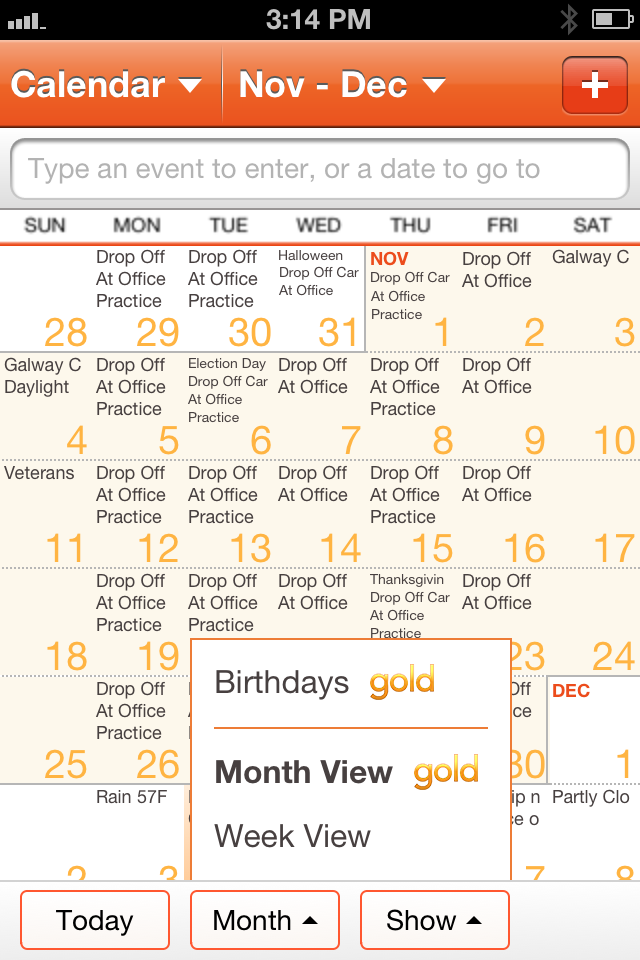 When you tap on birthdays (and you already have Cozi Gold), a page opens where you can enter all your important birthdays. Tap the + key to add each new birthday. When you do, you'll be given options to set reminders and who will get them: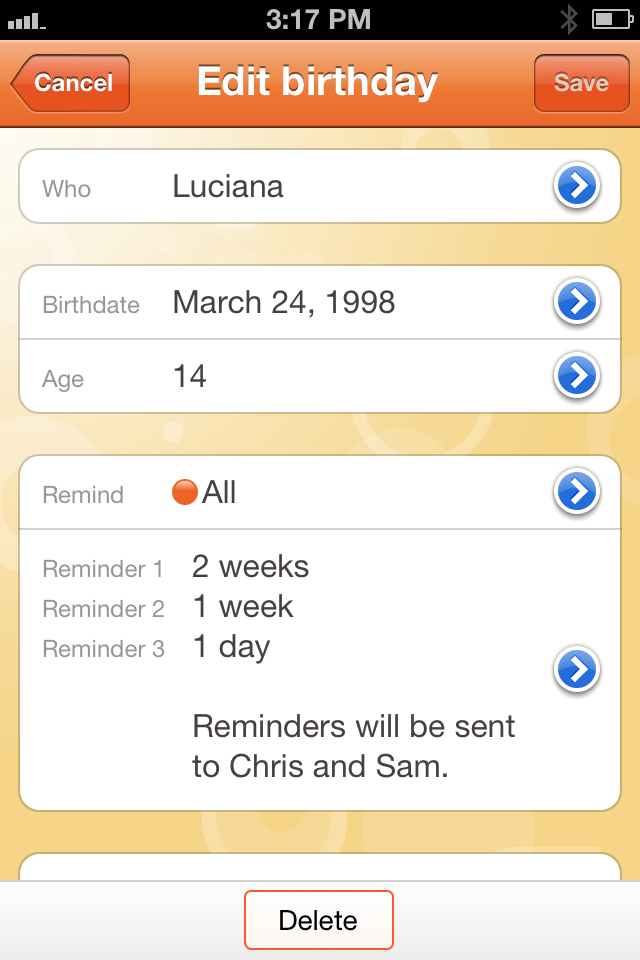 Once you add a few birthdays, your birthday tracker summary page will look like this: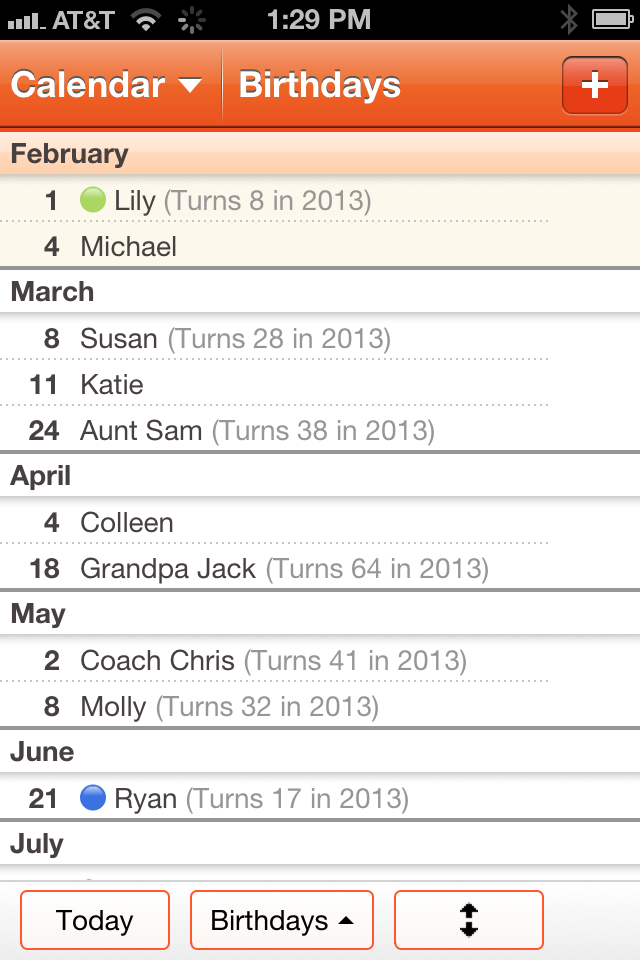 See that little up/down arrow immediately to the right of the word "Birthdays" at the bottom? You can tap on it to reduce the view so you see only dates with birthdays, or expand to see all calendar dates again. (In this screenshot you are seeing the collapsed view.)
Pretty cool, right?
Birthday Tracker in Cozi Gold on the Web
The birthday tracker is available on the web version of Cozi too. You can find it in the left side navigation menu in your Cozi account. :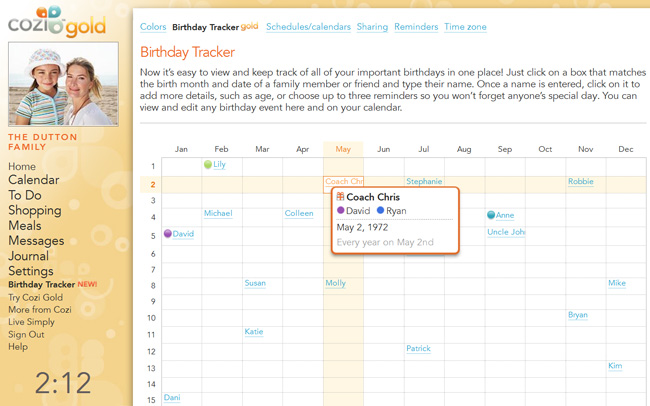 Important Notes!
The birthday tracker is part of a fantastic package of features you get exclusively with a Cozi Gold subscription, including:
Birthday Tracker (new!)
Multiple reminders
Month view on the mobile apps
Enhanced meal planning tools
No advertising
Priority responses from our support desk
If you aren't a Cozi Gold subscriber, sign up for an annual subscription today.

New to Cozi? It's the simple way to manage your busy family life with a shared calendar and lists that you can access from any mobile device or computer. Sign up for Cozi. It's FREE!