How to Add Links to Your Cozi Calendar Events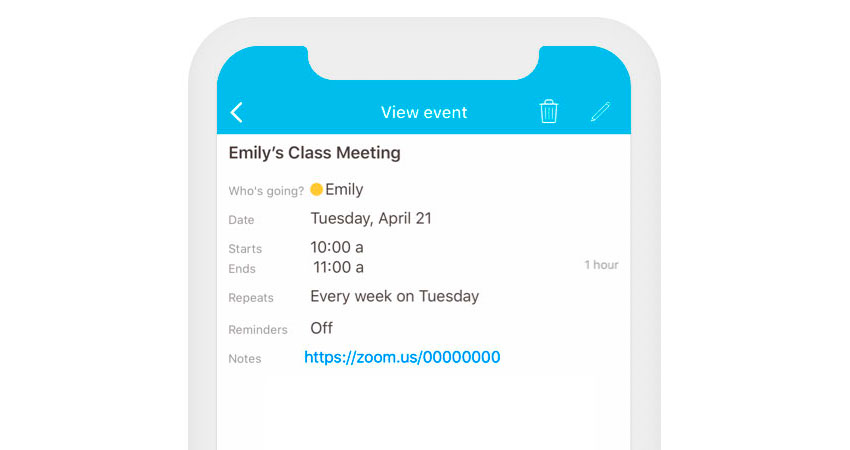 We've heard from Cozi families who would like to store video call and conferencing links in their Cozi events. Great news is you can! Here's how.
Add digital meeting links and other URLs that you'd like to store in Cozi to the Notes field in your calendar. They'll be active links that you and your family can click to open from a computer or mobile device.
From a Cozi mobile app, open the appointment and then tap on the URL to open the link in the mobile browser.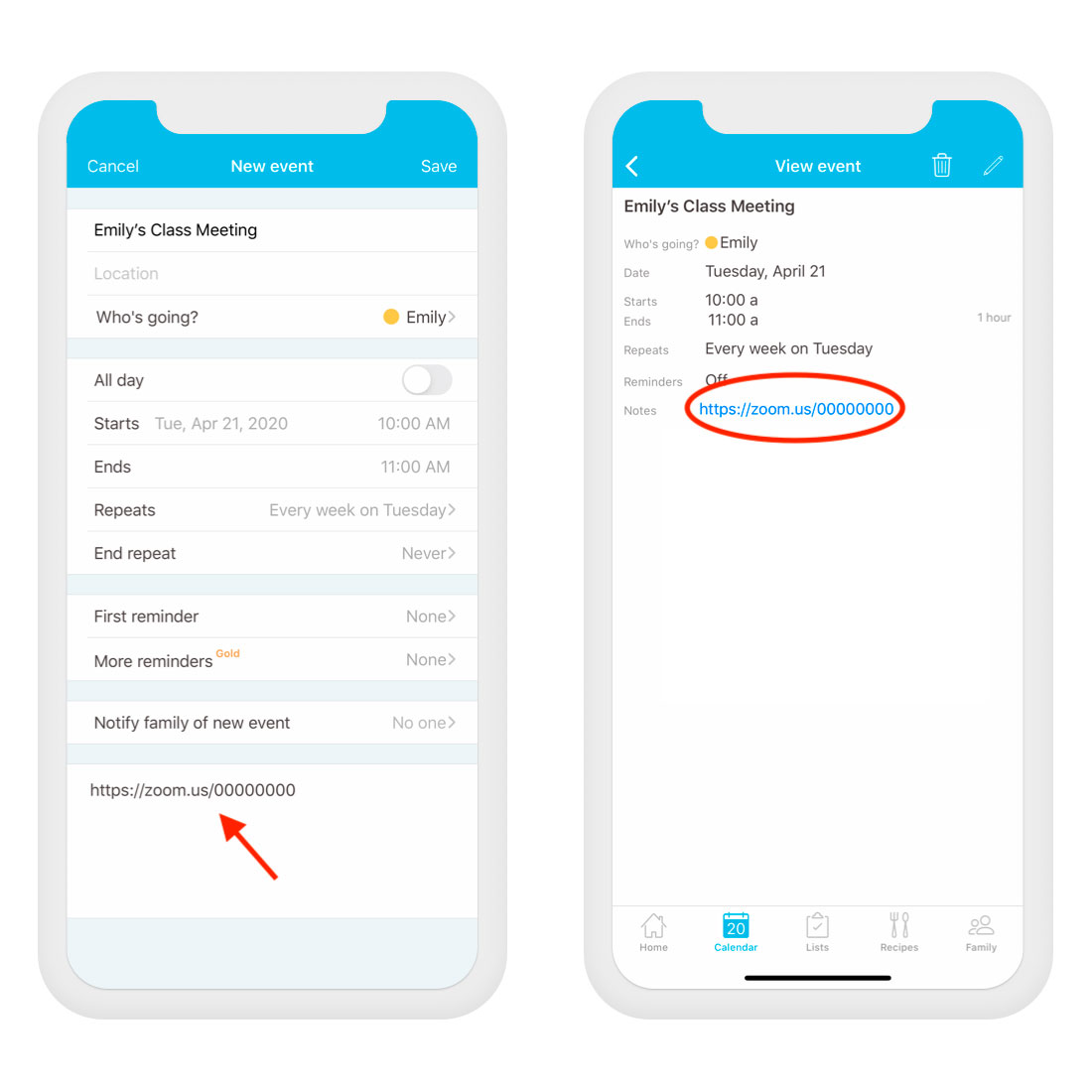 From Cozi on your desktop enter your link in the Notes field, and then click on that link from the week view of the calendar without first opening the appointment. The URL will be active from that access, and will open a new tab using that active link.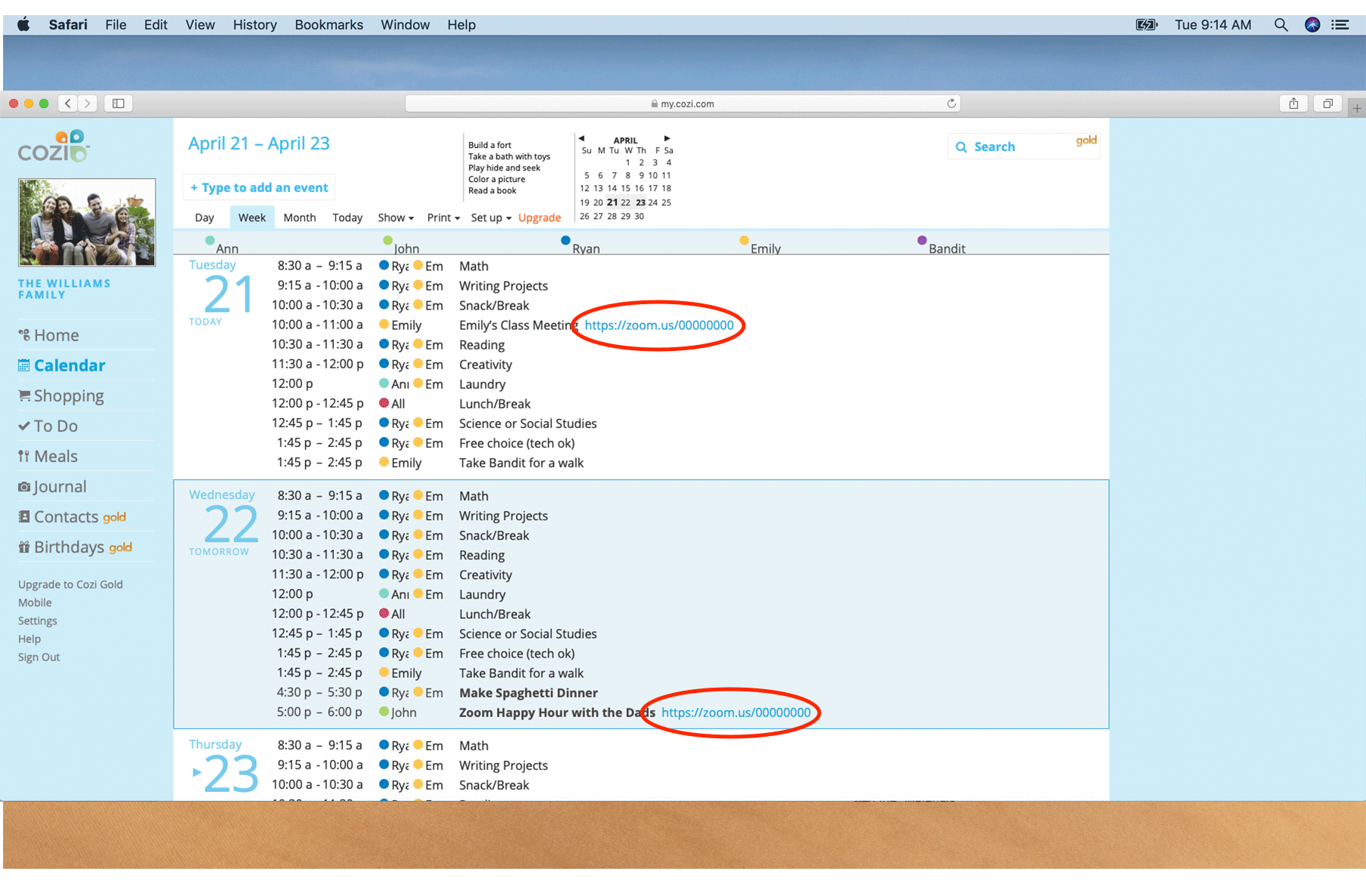 Cozi Family Organizer is the must-have app for busy families - easy to use and free in the app store. You'll wonder how you managed your busy life before Cozi. Get Cozi today!