How One Family Used Cozi to Simplify a Big Move and Renovation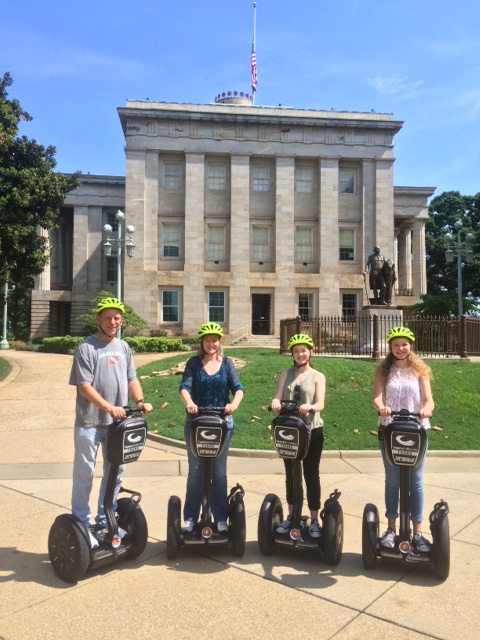 When it comes to life's major stressors, moving is pretty close to the top of the list. Even moving within the same city can be challenging. But when you add in selling a house, renovating another, and doing it all with two kids and full-time jobs, the stress can become overwhelming. The Sisson family in Sacramento, California found a way to manage it all: they used Cozi.
"We had been using Cozi for day-to-day coordination between my husband, my two daughters and myself," says mom Kate. "I found whenever I used Cozi regularly, my life was a lot less crazy. So when we took on the renovation project, it seemed natural to use Cozi to try to organize everything."
The Sissons make frequent use of the calendar, shopping lists, and to-do lists in Cozi. Kate and her husband do the most updating, while their teenage daughters log in to check their calendar and get updates on what they need to do.
"The thing I love about Cozi is that it's really simple to use," says Kate. "You think it's not going to have much functionality because it is so simple… but that's just not true."
How Cozi Helped the Sissons Family Move
To stay organized during the move, the Sissons set up three lists: one was for selling the old house, one for renovating the new house, and one for relocating their business. They gave individual lists to each family member and added deadlines so each task would be added to the Cozi Calendar.
"Each day, I'd log into Cozi, look at the calendar and do the tasks that were on that day," says Kate.
The family also used the Cozi Calendar to schedule contractor appointments for both houses. For shopping, they divided lists of purchases they needed to make by stores. "Home Depot was our longest list," says Kate.
Kate's List Tricks: Creating Headers in Cozi Lists
Kate was already a Cozi super-user, but as she managed the move, she learned some tips and tricks for making the process easier.
"On the to-do list, it is really helpful to have headers within your list. If you type in all CAPS, it creates a header which really helps organize things. One way I used the headers is to separate my list by DAILY, WEEKLY, MONTHLY. Adding a deadline in this format (due 5/17/2016) to your to-do list action item makes the action show up on the calendar in bold. You can add who has to complete the action as well, which is even more helpful."
Creating and Managing Life Events with Cozi
For any big project that requires time management and keeping track of many small tasks, Kate recommends using Cozi.
"For this particular renovation project, it was a lifesaver because there were so many little details that we had to remember to do. And because we had Cozi—and as long as we kept adding everything to it—we just couldn't forget to do them."

Cozi Family Organizer is the must-have app for busy families - easy to use and free in the app store. You'll wonder how you managed your busy life before Cozi. Get Cozi today!