How to Add Headings to a Cozi List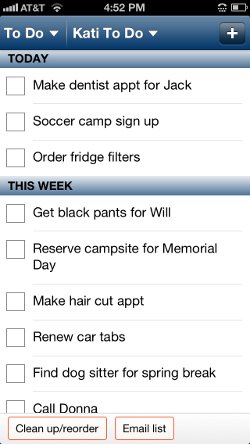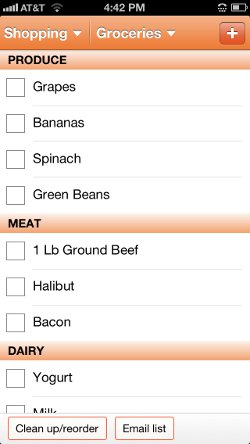 Grouping to dos and shopping list items under headings makes it easier to use your lists, plus it makes them look really nice and neat!
To add a heading, simply type it in all capital letters. It will instantly become a heading, like the TODAY, THIS WEEK, PRODUCE, MEAT and DAIRY in the examples above.
Tip: On your smartphone keyboard, tap the up arrow key twice to lock caps and avoid having to tap it for each capital letter. (Works for iPhone and some Android devices.)
Tip: You can move list items to group them under a heading: On smartphones, tap 'Clean up/reorder' and use the grab handles to the right of list items to move them. On the web, click and drag list items. (Moving items in a list is currently not supported in Internet Explorer 9.0 and higher. Please use a different browser to use that functionality.)

New to Cozi? It's the simple way to manage your busy family life with a shared calendar and lists that you can access from any mobile device or computer. Sign up for Cozi. It's FREE!