How to Add FlyLady Missions and Zones to Your Calendar and To Do Lists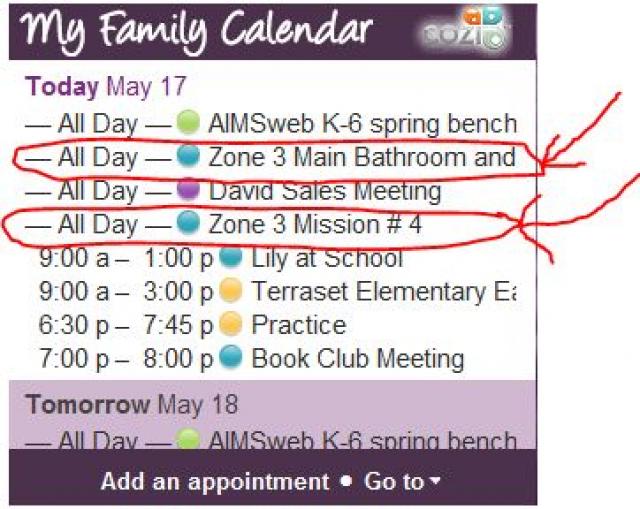 If you love the idea of getting the FlyLady's terrific and practical advice on household management delivered right into your FlyLady Online Organizer (aka Cozi) account, follow the instructions below to add Missions and Zones.
How To Add Missions and Zones to Your Calendar
Click the following link to add the Flylady Missions and Zone to your calendar. After clicking the link, select which members of your household should get the Missions and Zones, then click Subscribe to calendar. (You may need to sign in to your account first.)
Add the Flylady Missions and Zones to my calendar
That's it! Now, you will know every day what Zone you are in.
How to Add Zones to Your To Do Lists
All the FlyLady Zones are set up for instant downloading to your account. Just watch this quick screencast to see how to do it:
The Cozi list library is here: Cozi List Library
Got questions? Feel free to leave them below and we'll answer them as best we can.

New to Cozi? It's the simple way to manage your busy family life with a shared calendar and lists that you can access from any mobile device or computer. Sign up for Cozi. It's FREE!