Timely Tips for Holiday Card Season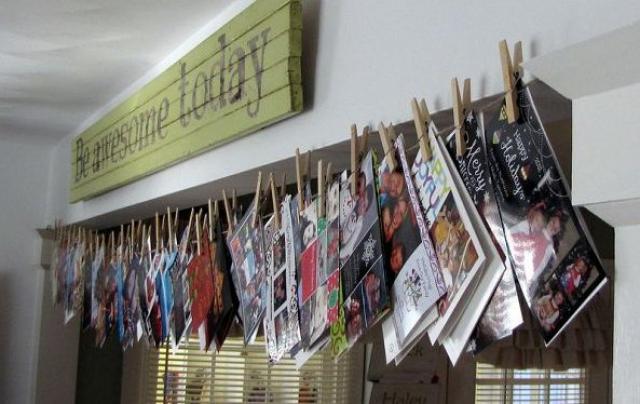 The Christmas cards have begun to trickle in, which always works as a friendly daily reminder to get your own cards in the mail. Before you seal the envelopes, here's a list of tips to simplify the process and maybe even spark something new for the card this year.
If you haven't taken THE perfect family photo yet, there is a plan B. Sift through your photo files from the last year (the ones on your phone camera might even work) and pick a few to showcase the year in a collage card. Shutterfly and other photo websites make the process simple.
Include photo(s) of everyone in the family! YOU might prefer to use photos of just the kids, but your recipients – especially those whom you don't see often – want to see you, too.
If you enjoy making your own cards, or want to create a few extra special cards for your closest friends and family, check out these super cute and simple DIY ideas. For even more inspiration, we made a DIY Holiday Card Pinterest Board.
Display the cards you receive to brighten up your holiday decor. Here are three simple ways to display cards, and you can find the display idea at the top of this post at paintedtherapy.com.
If you've ever wondered about the 'right' way to address the envelope, this Emily Post guide covers everything from couples with different last names to when to use Ms., Mrs., or Miss.
We pulled together this resource list on holiday card etiquette for more on signing and addressing the cards.
Print your address labels this year (much easier on the hand!) and choose another way to personalize the envelope, like adding fun stickers, stamps or a hand-written note on the back of the envelope.
How are your holiday cards coming along this year? Share any special tips or ideas you have in the comments.

New to Cozi? It's the simple way to manage your busy family life with a shared calendar and lists that you can access from any mobile device or computer. Sign up for Cozi. It's FREE!