Green Cleaning: How to Get Started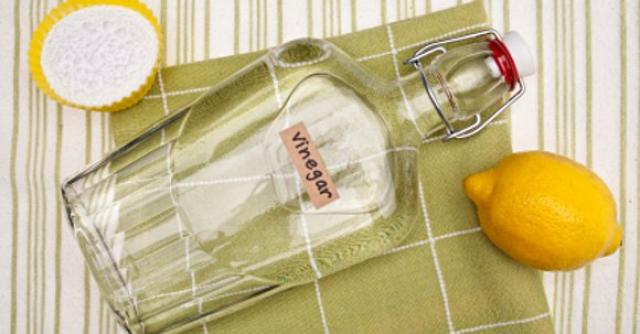 Tan Wells is a working mom living in Las Vegas. She is the creator of Tan/Green, a blog about trying to be a granola mom in a fast food world.
Green cleaning means using products to clean, disinfect, and scour that are non-toxic, biodegradable, and naturally derived. The harsh chemicals common to modern cleaners are biological irritants, and using them can be unpleasant, causing side effects such as headaches, coughing, and itchy eyes. The chemicals are often toxic, posing acute danger to kids and pets. And the chemicals leave residue behind that can continue irritating family members.
So, are you ready to get started?
Gather up and count your cleaning products. Surprised by how many you have? Look at the labels: are there cautions or warnings? Do the bottles list the ingredients? How many do you know to be dangerous? How many do you really need?
Decide which products you want to use up and which you want to replace outright. If you toss any chemicals, make sure to do so properly—cleaners are considered hazardous household waste and need to be disposed of accordingly (check earth911.org for collection facilities).
Build a basic kit of green cleaners that includes a disinfectant, multi-surface cleaner, glass cleaner, scour powder, hand washing/automatic dishwashing detergent, and laundry detergent. Some companies that produce effective products are Seventh Generation, Clorox GreenWorks, and Method. Seventh Generation only makes natural cleaners and has been doing so for 20 years. Clorox decided to use its trusted name to make green cleaners mainstream. Method sells well based on product design as well as being nontoxic. Relying on known brands is an easy way to get green, and they are effective and time tested. Try a few brands to find your favorite.
Don't rule out unknown brands. But if you see an interesting product, know that the terms "natural," "biodegradable," and "environmentally friendly" are not regulated and that natural doesn't equal non-toxic. Look for an ingredient list on the bottle—if there isn't one, research the product online. If you are comfortable with the ingredients, give it a try.
Store your green cleaning products with care. Though non-toxic, some with high concentrations of fruit acids and other natural ingredients can still be irritating or cause illness in large doses. Keep all cleaning products safely away from kids and pets, and teach kids that cleaners should always he handled with care.
Now you're on your way to greener cleaning. Keep up the good habits: Read product labels, check out manufacturers, reduce the number of products in your home labeled with "Toxic" and "Warning." You'll be rewarded with a more pleasant and safer cleaning experience.

New to Cozi? It's the simple way to manage your busy family life with a shared calendar and lists that you can access from any mobile device or computer. Sign up for Cozi. It's FREE!