How one family's caregiver keeps up with the Joneses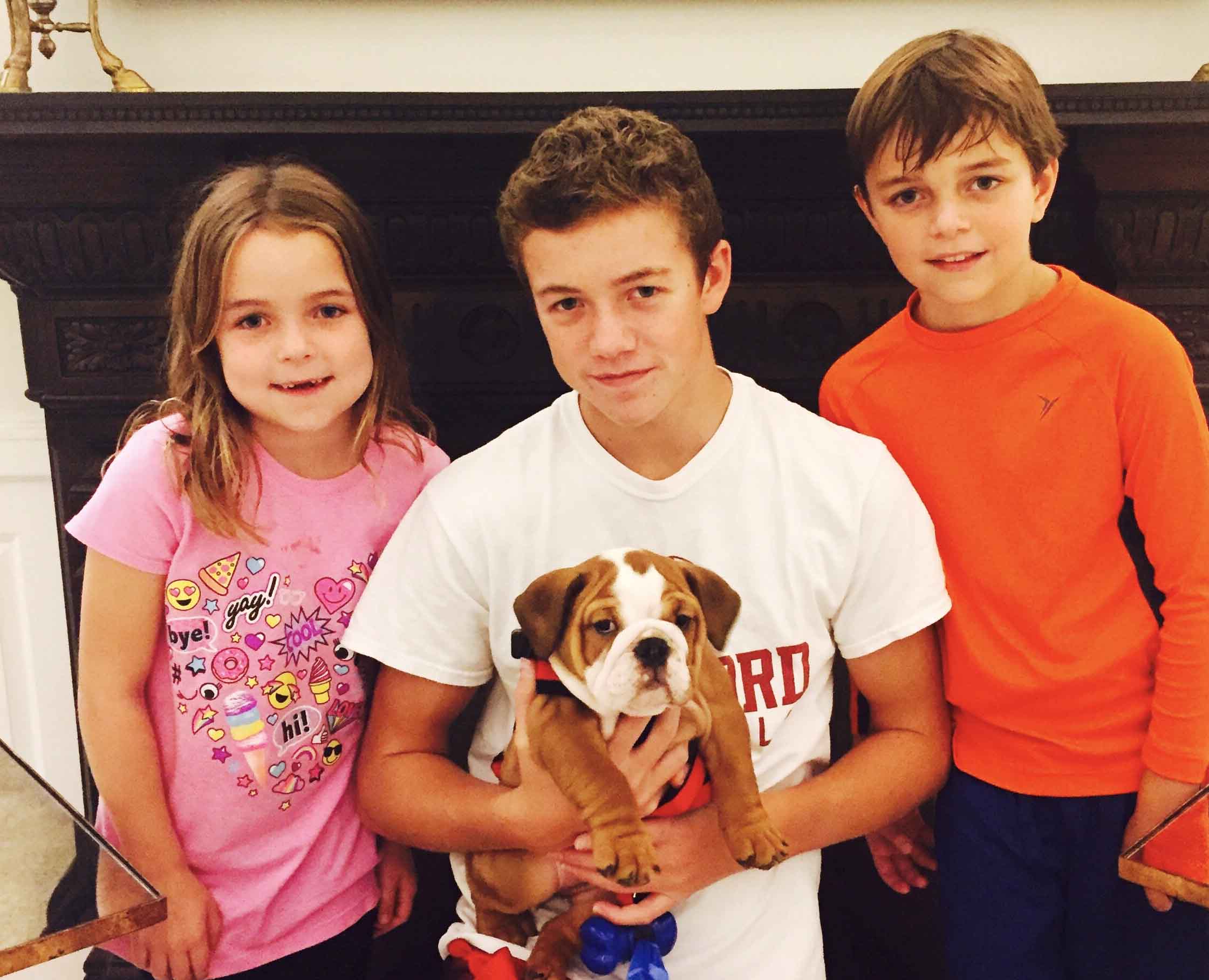 Earlier this year, Chrissy Jones went back to work as the VP of 30seconds.com, a digital platform that inspires and empowers busy moms with tips for their families. With three kids, a packed schedule of after-school activities, a husband that travels 70% of the time, and a new puppy, Chrissy needed some help managing her family's schedule. After a friend recommended Cozi, she—along with her husband, teen son, and caregiver began using Cozi to stay organized.
"I use Cozi for everything," says Jones. "The kids' schedules, my general work schedule (so the kids can see when I'm in meetings and when I'm with them at activities), our social commitments, and my sitter's hours.
Keeping the caregiver in the loop
In terms of Cozi features, the family and their sitter use the calendar, shopping lists and to-do lists to keep everyone on the same page.
"Cozi has truly become the central planning hub for myself, my husband, my amazing sitter and my teen son," says Chrissy. "It's also allowed my sitter to jump in and feel more rewarded at her job," says Jones. "Now, she feels like she can become a real contributor.  When she's at Target with one of my kids picking up something (or playing in the toy aisle) she can grab whatever it is we need as she's armed with the list."
Life Before Cozi
Before using the Cozi app, Jones used a paper calendar to stay organized, which she says had both pros and cons.
"I love being able to flip through my pocket calendar and refer back to past appointments," she says. "But that meant that I was always having to direct my sitter, husband and older son where everyone needed to be and who was doing what on a daily basis. We were flying by the seat of our pants and it wasn't fair to anyone. Now I can clearly see the limitations of not using a digital organization tool."
With Cozi, not only is everyone able to see what's on the calendar, but it eliminated Jones' responsibility for having to manage everything herself. She was able to take something off of her plate, and the rest of her team was able to feel empowered to manage his or her own schedule.
Beyond the Day-to-Day
Jones has discovered her own set of tips and tricks for using Cozi to manage not just her day-to-day, but events and obligations as well. She uses the app for:
Travel: "We travel a ton with the kids. I've created a packing list that we refer to for each trip. I've created general packing lists for each kid that we can refer to every time we need to pack."
Holiday gifts: "As I come across great items or hear of great ideas I can easily just add them to my list. I'm already so much further ahead in the gift planning than I was last year."
Camp: "I'm excited to use it this summer when I'm starting to pack up my kids for sleepaway camp. The boys both go away for eight weeks and you wouldn't believe the gear. I'm already imagining putting their packing list in Cozi so we can concentrate on buying only the things we need."
Birthday parties: "Now as soon as I RSVP to a birthday party for one of my kids, I add in the child's name, date of party and age. Whenever one of us is in a store we can check the app and see if we need to buy any presents or wrapping supplies."
When you have as much to manage as this family does, it takes a village. The Jones' use Cozi to make sure their village is on the same page and working together to streamline responsibilities, sync schedules and make life easier.

Cozi Family Organizer is the must-have app for busy families - easy to use and free in the app store. You'll wonder how you managed your busy life before Cozi. Get Cozi today!