Do Your "Sunday Planning"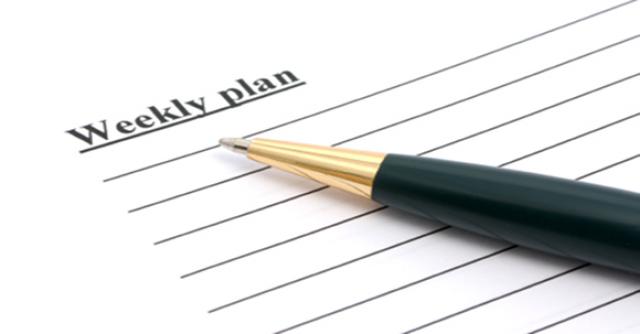 Certified Professional Organizer Lorie Marrero is the creator of ClutterDiet.com, an innovative program allowing anyone to get expert help at an affordable price. She is also the author of The Clutter Diet: The Skinny on Organizing Your Home and Taking Control of Your Life. Her organizing books and products are sold online and in stores nationwide. Lorie has been a spokesperson for Brother label makers and FedEx Office, and she is a sought-after expert for national media such as CNBC, Good Housekeeping, WGN News and Woman's Day.
We highly recommend Sunday evenings as a time when families can convene about the week ahead. Some families have a certain place they always go together in the car on Sundays, like to church or someone else's house for dinner. That is a great time to just grab your calendars before getting in the car and talk on the drive over. You don't have to call a formal family meeting unless you want to, but definitely go over these items once a week:
Review the calendar for everyone
Who is taking whom where, and when?
What evenings might one or both parents need to be out?
Is there a sitter required later in the week?
Who is in charge of homework help?
Who is cooking and doing dishes?
Who is doing bath and bedtime duty for younger children?
Who is doing cleaning and other chores?
Doing this simple ten minutes of planning will save you much confusion, embarrassment, time, and stress! Imagine knowing which nights you're responsible to cook and having exactly what you need, remembering in plenty of time that you need a sitter for Friday, and realizing that you need to switch driving for one day in the carpool schedule– without having to pull any last minute miracles!
In business we talk about ROI or Return on Investment… and the investment of a few minutes for this planning is a guaranteed ROI of your time. Try it this week and let us know how it goes in the comments.

New to Cozi? It's the simple way to manage your busy family life with a shared calendar and lists that you can access from any mobile device or computer. Sign up for Cozi. It's FREE!