Carpooling Tips to Keep You in the Driver's Seat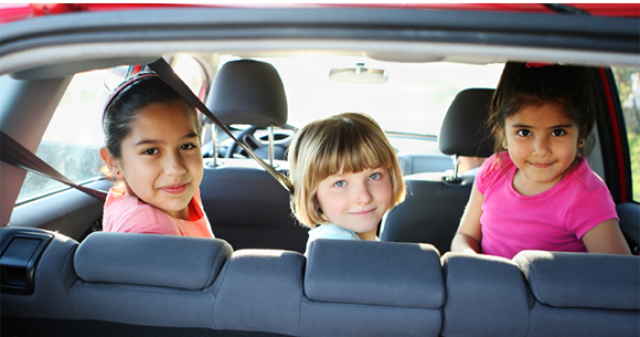 By Stacy DeBroff
CEO,Mom Central Inc
www.MomCentral.com
Author of The Mom Book, 4,278 of Mom's Central Tips…for Moms, from Moms
It's an all too familiar situation, its 11:30 on a Sunday night and suddenly it dawns on you—you have no idea how your child is getting to school in the morning! Was this your week to do Mondays in the carpool, or did you do Monday last week? Is it too late to call all five of the moms in your carpool and figure it out? Carpools are supposed to make our lives easier, but without solid scheduling they can become our worst nightmares! Here are some tips to help make sure your carpool runs smoothly.
Schedule each person's responsibilities, assigning one person to drop off, the other to pick up, or rotating weeks or days. Establish a system to make it easy for the carpool's members to remember their turns.
Assign responsibility at least a month in advance to avoid conflicts.
Think up ways to divide responsibility that work best for all involved. For instance, if one family can never drive during the week, they can run errands or take on all the weekend or evening car pools. Have one person type up a master schedule and get every driver a copy that includes emergency contact information.
Everyone should know who the driver will be on a given day, especially if a care provider or shuttle service will provide one leg of the carpool.
Map out contingency plans, such as what to do in case of early dismissals, a sick child, emergencies, and activities that run late.
Have each driver set rules for her own car regarding snacks, drinks, and music.
Agree to carpool safety rules:
Keep all children out of the front seat.
Don't buckle two children with one safety belt, which is extremely dangerous. Everyone must wear his own seatbelt.
Use car or booster seats.
Keep emergency numbers for the car pool in your car's glove compartment.
Pull over if children are yelling or fighting so you won't be distracted while driving.
Things that ruin a car pool:
One family always runs late and makes everyone else late.
The children do not get along.
One family always seems to weasel out of car pooling.

New to Cozi? It's the simple way to manage your busy family life with a shared calendar and lists that you can access from any mobile device or computer. Sign up for Cozi. It's FREE!