7 Ways to Workout for Free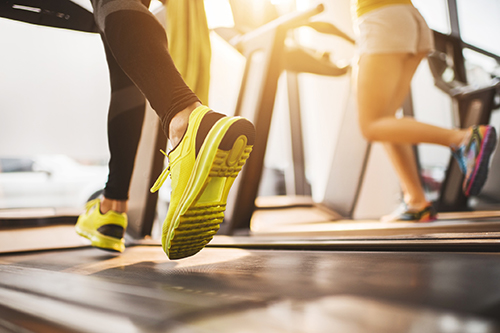 Want to get fit in the New Year but still reeling from holiday expenses? Don't put your fitness goals on hold! It's easier to access free workouts than ever before—whether you're home, on the go, or even at the gym.
YouTube
No matter what kind of workout you're looking for, there's a YouTube channel for it. Some of the more popular channels are:
Apps
If you have access to a mobile device, then you have free workouts at your fingertips 24/7. Try one of these to get you moving:
Exercise on Demand
Got cable TV? Then you've probably got a home workout channel buried somewhere in the high numbers. Cord cutters can rejoice, too: Roku and Apple TV both have free exercise channels as well.
Check Out Fitness at the Library
Chances are, your local library has exercise DVDs that you can borrow for exercising at home. Some libraries even offer free yoga or pilates classes, so check the schedule before you check out your DVDs.
Free Gym Trials
Most gyms and yoga studios offer you the chance to try before you buy. Not only will you get to workout for free for a limited time, but the facility will be eager to keep your business, and if you want to upgrade to become a paid member, there are often discounts or deals for signing up.
Score Free Gym Equipment
If you're a Facebook member, there's probably a local Buy Nothing group you can join, where members gift things they no longer want, like exercise equipment. Craigslist is also a great resource for finding free gym equipment nearby.
Walk or Run
Running and walking are free at any speed, and it's a great way to get a good cardio workout. If you'd rather do it with a buddy, Meetup is an excellent place to find people to walk, hike or run with.

Cozi Family Organizer is the must-have app for busy families - easy to use and free in the app store. You'll wonder how you managed your busy life before Cozi. Get Cozi today!