5 Ways to Make the Summer Olympics a Learning Experience for Kids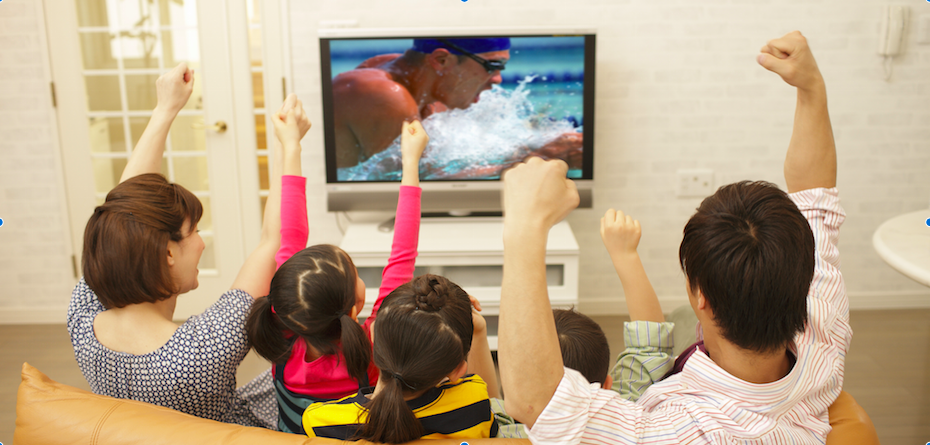 When the Summer Olympics kick off in Rio on August 5, it's a great opportunity to bring the family together for some fun. It's also a chance for your kids—and even Mom and Dad—to learn some important life lessons.
To make the most of the Rio Games, have each family member choose the events they want to watch. You can consult the schedule here and add the must-see competitions to your Cozi calendar. As you watch, try some of these ideas for getting everyone involved.
1. Use the opening ceremonies to explore other cultures.
Have each family member pick a country and research how to best represent it while you watch. It could be wearing a specific outfit or team colors, making homemade flags, or presenting a food item from that country. Enlist the kids for help making an Olympic torch (use Pinterest for inspiration), and pass the torch as you watch. Have everyone share a new fact they learned about their country of choice.
2. Teach perseverance through athletes' stories.
Throughout the games, you'll be hearing the stories of each athlete's journey to the Olympics. Those stories are often about overcoming great obstacles, like that of Melissa Stockwell, an Iraq war veteran who lost her leg and went on to become a Paratriathlon National and World Champion. Discuss how adversity can sometimes make you a stronger, more determined person.
3. Look for examples of great teamwork leading to a big win.
If your kids play sports, they likely know how important teamwork is for winning a game (or at least playing a good one). To compete at the Olympic level, teamwork is even more vital. Point out examples of athletes working well together, or helping each other when the going gets tough. Point out that teamwork skills are important in all aspects of life—not just in sports.
4. Highlight sportsmanship in the athletes' wins and losses.
Some athletes win and lose with grace—others, not so much. Discuss the importance of being a good sport, even when faced with crushing disappointment. Remind your kids of how many successes each athlete celebrated just to get to the Olympics, and that the journey is an accomplishment in and of itself.
5. Find out what qualities your kids identify with the most in others.
This one is a learning opportunity for the parents. Who are your children's favorite Olympians? Ask them what they like about each one. Is it their strength, confidence, or something else? If there are athletes they don't care for, find out why. You'll learn a lot about what your kids' value, and get the chance to understand them on a deeper level.
Making a tradition out of watching the Olympics as a family can lead to lots of teachable and memorable moments. Whether you're celebrating wins, commiserating with losses, or cheering on Team USA, you'll be doing it together—and that's what really matters, no matter who takes home the gold.

Cozi Family Organizer is the must-have app for busy families - easy to use and free in the app store. You'll wonder how you managed your busy life before Cozi. Get Cozi today!