5 Tips to Keep Your Student Engaged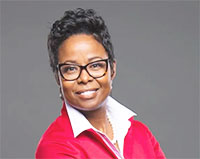 by Deborah Porter
Deborah Porter is a Mom Coach and Mentor. She provides systems and strategies to help organize moms' lives, their children, and their homes. Visit her website here.
As students continue with virtual learning, the idea of zoom fatigue is very real. Consider these 5 tips to help your student to stay engaged.
When Virtual Learning Fatigue Sets In
Take frequent, quick breaks/stretches/deep breaths.
Talk with the teacher about virtual field trips. Or, set up one for your family (the kids can miss one day of virtual school, then have your child do a presentation about the field trip for the class).
Use a timer for the least-liked subject or task. It helps to create a definite end.
Use a checklist so they can cross things off as they are completed. This act can foster a sense of accomplishment.
Makeover the learning/work area.
BONUS: Virtual learning is giving a brand new meaning to needing a mental health day. Be sure to watch how your child is adjusting and respond accordingly, even if that means contacting your healthcare provider.

Cozi Family Organizer is the must-have app for busy families - easy to use and free in the app store. You'll wonder how you managed your busy life before Cozi. Get Cozi today!