3-Week Weight Loss Checklist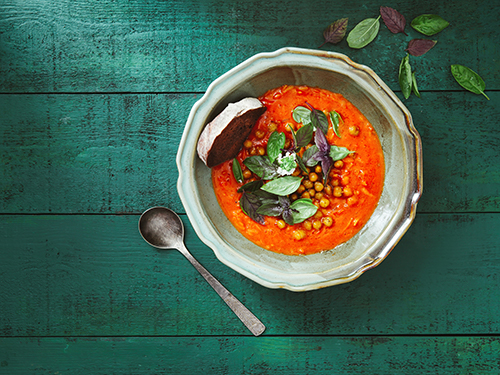 Is losing weight at the top of your New Year's resolution list? If so, you're not alone. In a Marist poll tracking 2016 goals, most respondents cited weight loss as their top resolution, with exercising more and improving overall health not far behind.
But it's easy to get overwhelmed. The mistake many people make when trying to shed pounds is doing too much at once. Radically changing your diet and exercise routine overnight is hard enough. And maintaining those changes are even harder. That's why we've put together this 3-week plan to help you get started.
WEEK 1: Define Your Weight Loss Goals
"Lose weight" isn't a concrete objective, and it definitely isn't measurable. Think about how much weight you want to lose altogether, and then break it into weekly goals. For example, if you want to lose ten pounds, a reasonable goal would be one pound per week for 10 weeks. Experts recommend losing no more than two pounds per week, so keep that in mind as you start adding up the numbers.
Once you have your goals set, you'll need a way to measure your progress. Free apps like MyFitnessPal and Google Fit allow you to keep track of your food, exercise and weight loss goals, and can even be synced with devices like Fitbit.
WEEK 2: Give Your Diet a Healthy Makeover
Fad diets might work for meeting short-term weight loss goals, but they're often unhealthy, and those who use them usually gain the weight back. Making small changes and adding to them over time is a great way to ease into a healthier eating routine.
Start with breakfast—eating a healthy, filling meal in the morning can set the stage for making better choices all day. Vegetable omelets, oatmeal with berries and yogurt parfaits are all great, easy choices. Once you have breakfast down, move on to mid-morning snack, then lunch, afternoon snack and finally dinner.
Stock your home with healthy foods that you like, and skip the ones that are a chore to eat. That way, you won't feel deprived or dread mealtimes.
If you're looking for place to start, try signing up for Cooking Light Diet, a customized diet plan that's sent to you each week, with daily reminders to help keep you on track.
WEEK 3: Get Moving.
For most people, doing something every day is the easiest way to form a habit. Set aside at least 30 minutes 5-7 days each week for exercise. It can be as simple as taking a walk or a quick trip to the gym. If you find that it's an easy goal to meet, try adding an extra 30 minutes to your workout!
If you opt for walking, a pedometer is a great way to measure how many calories you're burning. Most smartphones come with pedometers pre-installed, or you can install a free app like Pacer.

Cozi Family Organizer is the must-have app for busy families - easy to use and free in the app store. You'll wonder how you managed your busy life before Cozi. Get Cozi today!