Family Journal
Capture the family moments you don't want to forget.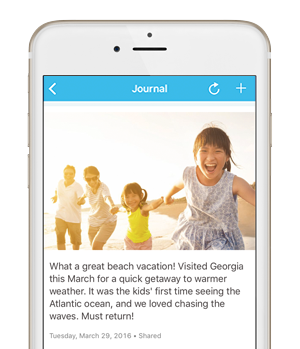 With Cozi Family Journal, you can…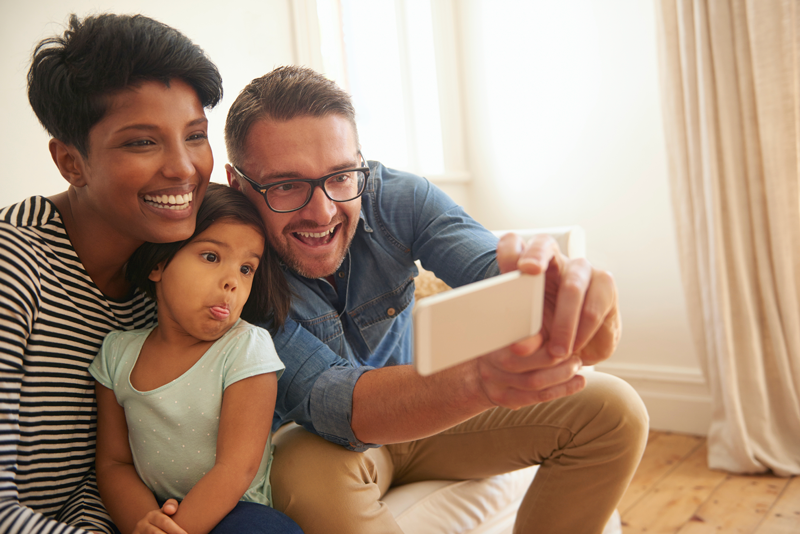 Remember favorite moments
Don't let the good times slip away: use the family journal to capture and share quick stories and family photos. Keep memories of vacations, holidays, perfect spelling tests, amazing soccer goals, and fabulous family trips.
Capture memories quickly and easily
Cozi Family Journal is the fast and simple way to keep memories and fun everyday moments, so you can enjoy them again and again. Jot down a memory and upload a photo if you want. No need to write a novel, just a sentence or two will do.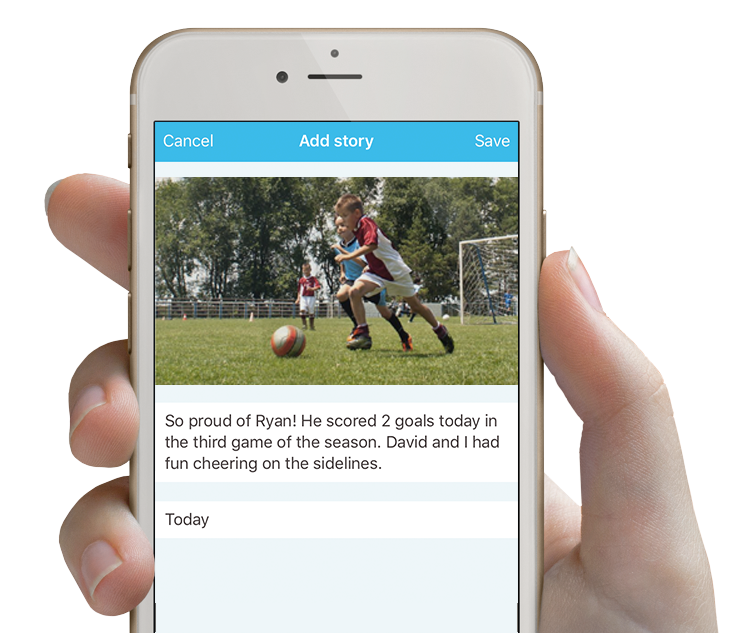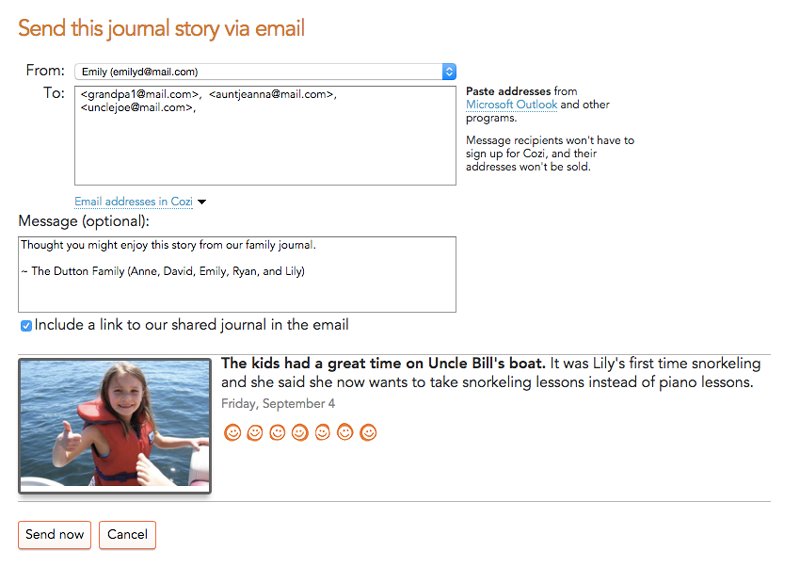 Choose how you share
Share journal updates via email or as a private family website. If recipients like a post, they can add a "smile."