NEW in Cozi Meals: Folders
Keeping your recipes in Cozi is really handy. Now, there are more ways to keep your recipes organized and quickly find the recipe you're looking for. Introducing: Folders. It's a brand new feature in Cozi Meals and Recipe Box.
You can create as many folders as you would like – Favorites, Holiday Recipes, Baking, or types of food like Pasta, Chicken, etc.
NOTE: To add new folders and organize your recipes into folders, use the web version of Cozi. Once your folders are in place, you'll be able to access them from any device. Here's how:
Step 1: Using Cozi on the web, go to Meals > Recipe Box > and choose the recipe you'd like to add to a folder. Then click Edit.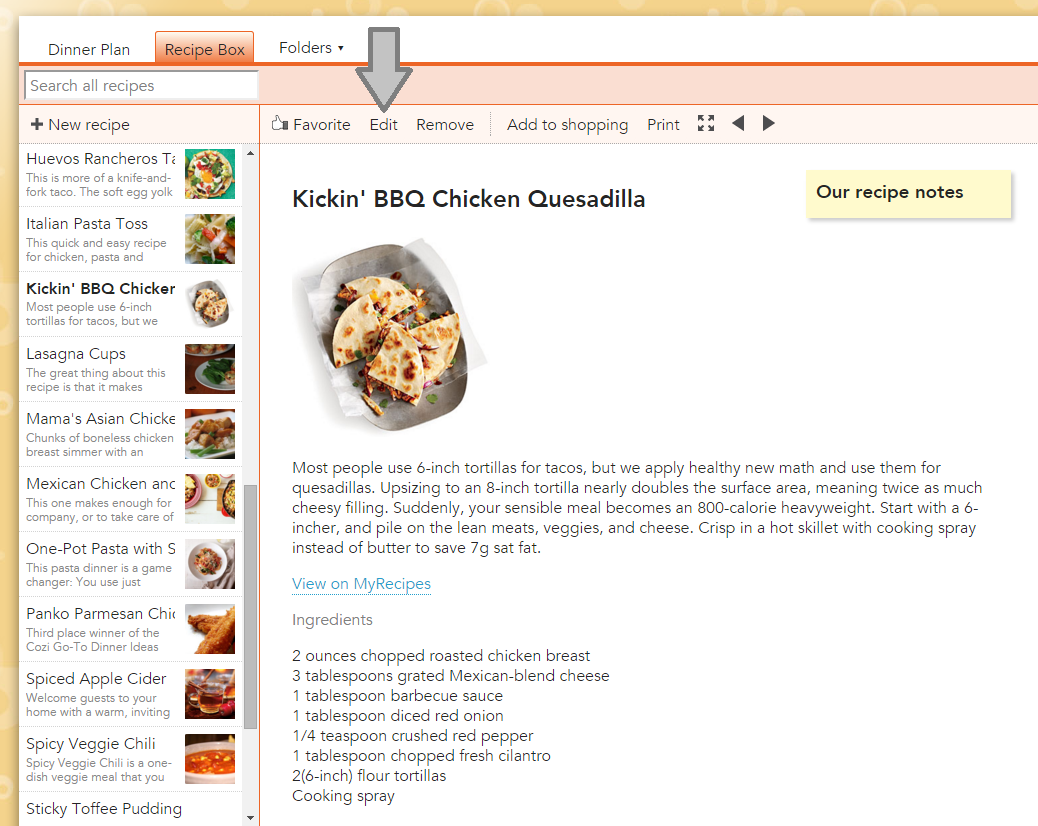 Step 2: A yellow note will appear (either on the right side of your screen or at the bottom). In the Add new folder text field type the name of the folder you'd like to create, example: Chicken Recipes and then click Save.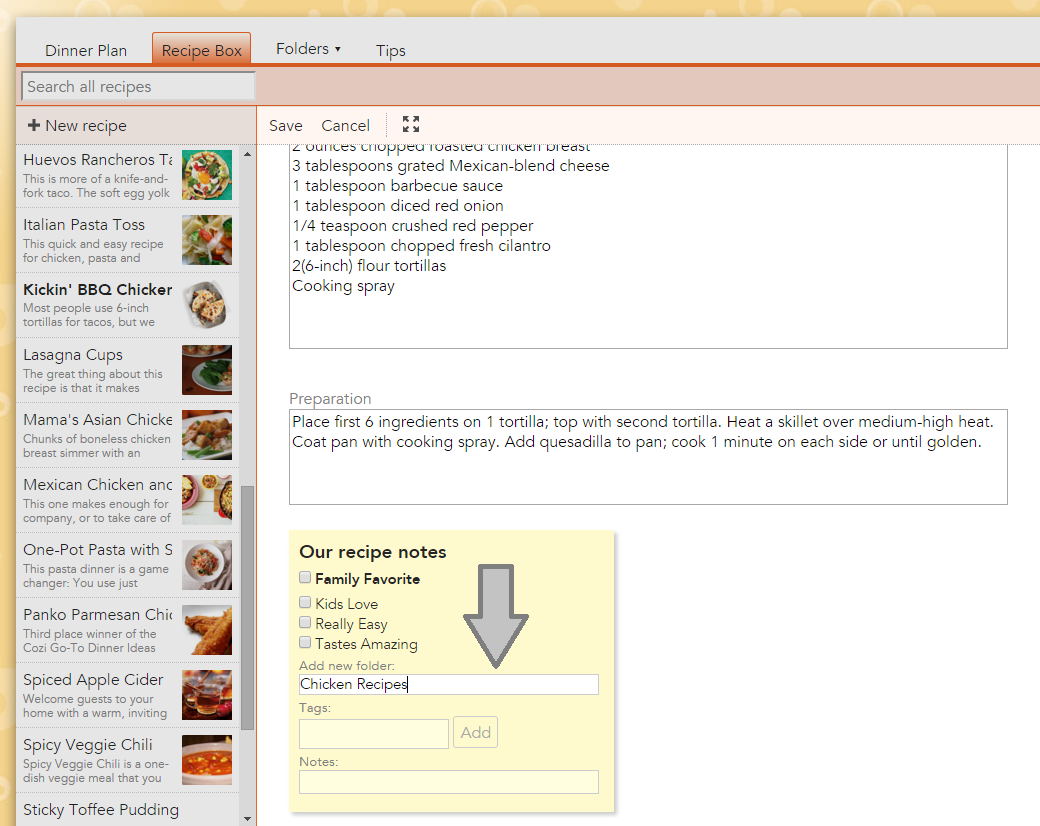 Step 3: Continue to add as many new folders as you'd like in this same way. To add a recipe to a folder you've already created, select a recipe > Edit > then choose the checkbox next to the folder you want.
TIP: Tags are another way to organize your recipes, and they work a little differently than folders. When you add a tag to a recipe, you can find that recipe later by searching for the tag using the Recipe Search field.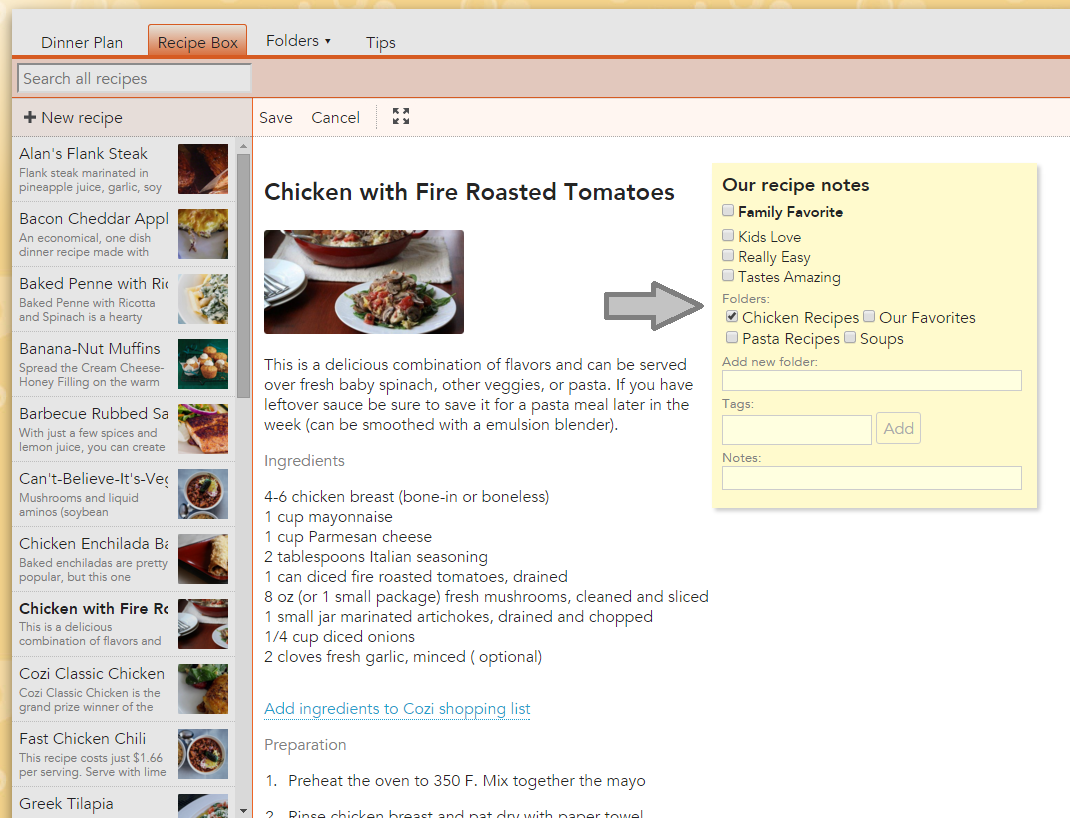 That's it! Access Folders from the top menu of Cozi Meals on the web or from the top menu of Recipe Box in your mobile app. Folders are a great way to categorize your recipes and make them easier to find.
TIP: To delete a Folder, uncheck all the recipes associated with it.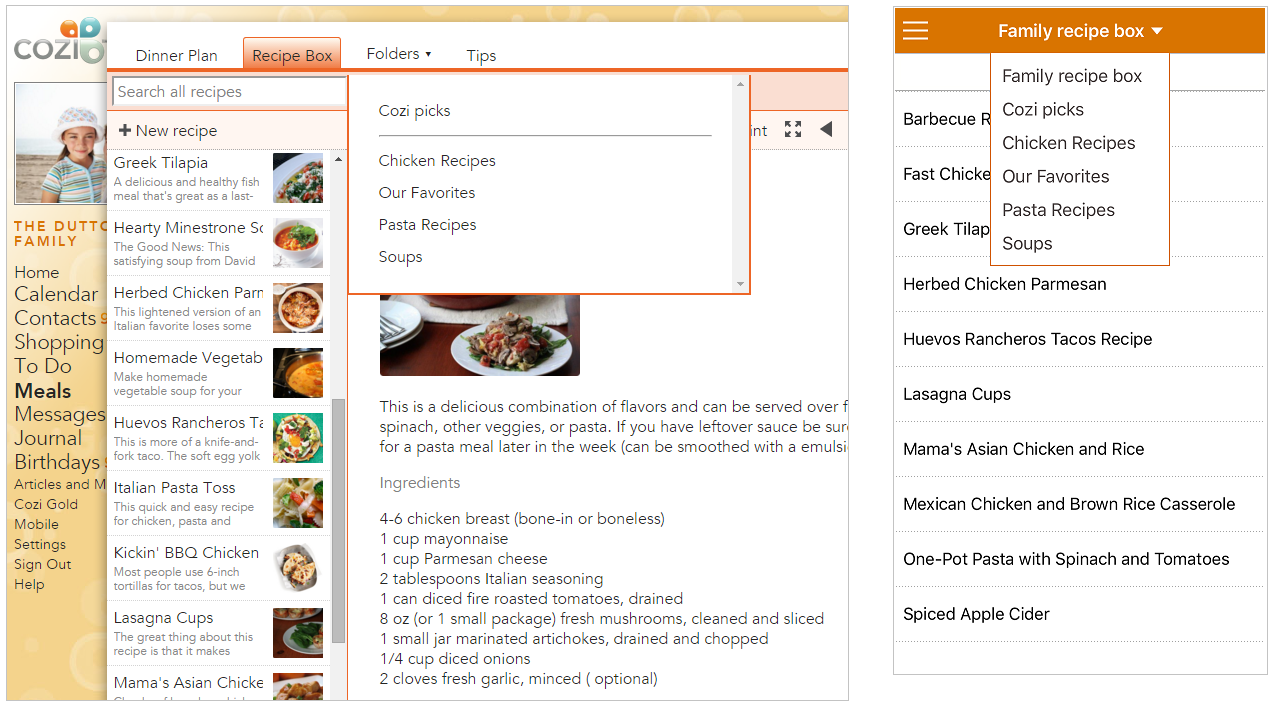 New to Cozi? It's the simple way to manage your busy family life with a shared calendar and lists that you can access from any mobile device or computer. Sign up for Cozi. It's FREE!