Get your holiday cards done with Cozi!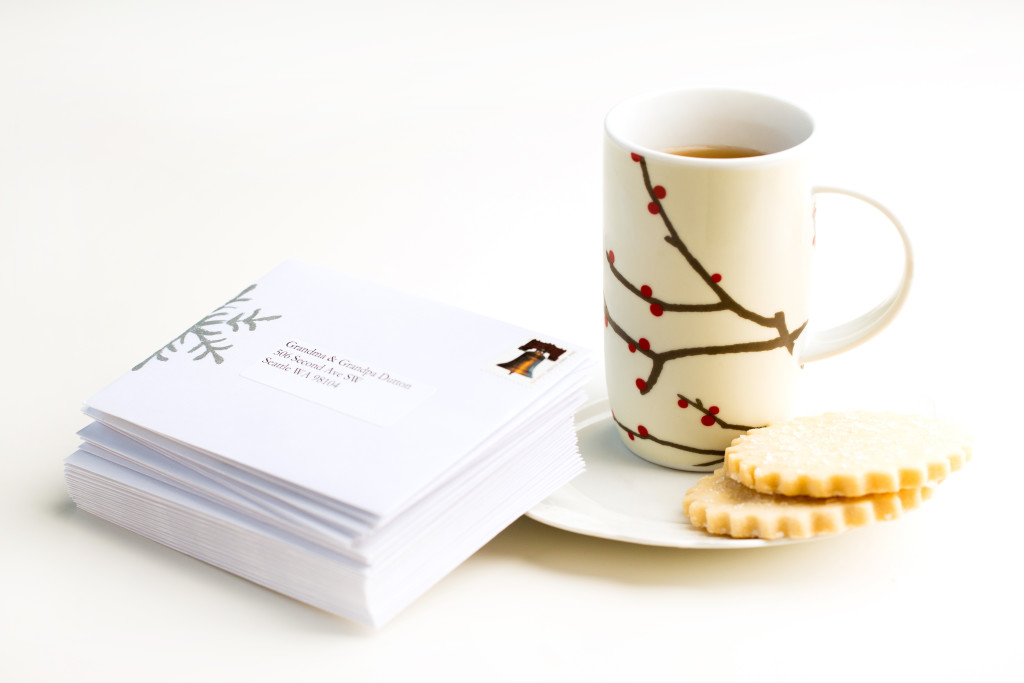 With gifts to buy and meals to plan, sending out holiday cards on time (and to all the right people) can seem like a daunting task. To help, try using Cozi Contacts to track your holiday card addresses. It's the best way to manage your holiday card list and keep it in one place, year after year.
Creating your Holiday Cards List
Contacts is a Cozi Gold feature, so if you are not a Gold subscriber, consider starting a free trial to test drive Contacts.
Once you have access to Cozi Contacts, the fastest way to add your contacts is using your Cozi mobile app where you will be able to import directly from your phone contact list.
Next, it's important to tell you that setting up your holiday cards list is best done using Cozi on the web from a desktop computer or laptop. There are more features available for editing and managing Contacts on desktop than in the Cozi mobile app, and typing in addresses is just easier when you can use a computer keyboard.
Our recommendation for organizing your holiday card addresses is to set up a 'holiday card' category in Contacts. Then assign each contact on your card list to that category. When it's time to start addressing cards, your addresses will be all in one place.
Exporting your Holiday Cards List
You can also export the list as an Excel spreadsheet. This is helpful if you'd like to set up label printing on your own, or upload addresses to a card service like minted.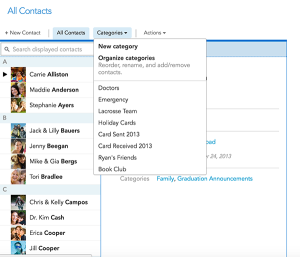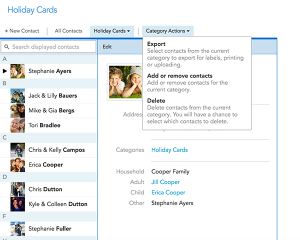 To export your contacts to Excel, choose your holiday cards category using the Category menu drop down list. Then select Actions in the menu to export. You can 'check all' contacts in the category to export, or select a subset. Once you've added contacts to export, select a family member to receive the exported contacts via email.
Cozi Contacts is helpful for staying organized during the holidays, but it's also helpful year-round to manage emergency contacts, graduation announcements, neighbors, babysitters, doctors, and more.
Upgrade your account to Cozi Gold to start using Cozi Contacts!

New to Cozi? It's the simple way to manage your busy family life with a shared calendar and lists that you can access from any mobile device or computer. Sign up for Cozi. It's FREE!