You Asked, We Delivered: Cozi Meal Plans Now Visible in Mobile Apps Through Your Calendar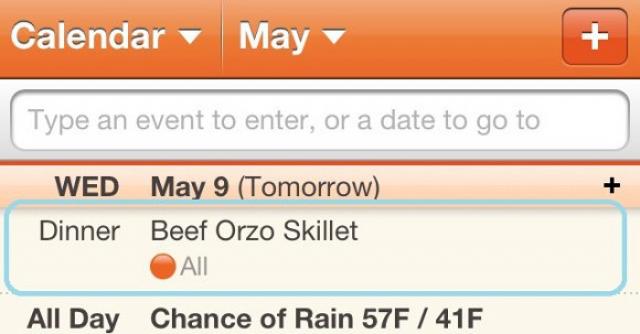 New to Cozi Gold! You can now see your calendar as you build your meal plan, and then see the plan you've built from any mobile device.
Click Play to watch the screencast and see how it works.
Note! You must have a Cozi Gold account to use this feature. If you would like to sign up, login to Cozi on a computer and click Gold on the far left to learn more about Cozi Gold.
Note #2! Please be sure to update the app on your mobile device in order to see this feature.

New to Cozi? It's the simple way to manage your busy family life with a shared calendar and lists that you can access from any mobile device or computer. Sign up for Cozi. It's FREE!