Get the Most Out of Cozi with These 5 Web-Only Features
Cozi has a few features on the web that aren't available in the mobile apps. If you mostly use Cozi on your phone, you might not know about them! Here are a few things you can do on the web that will make Cozi even more helpful:
Add an entire schedule at once
The Cozi Schedule feature lets you take a team practice schedule or a club event schedule and add the dates to Cozi all at once on a single page. Once you've entered the schedule, you'll be able to view and access the appointments from the web and mobile app. Get to Schedules by going to your calendar on the web and choosing Set up > Activity schedules/Internet calendars. (Learn more about Activity Schedules in Cozi.)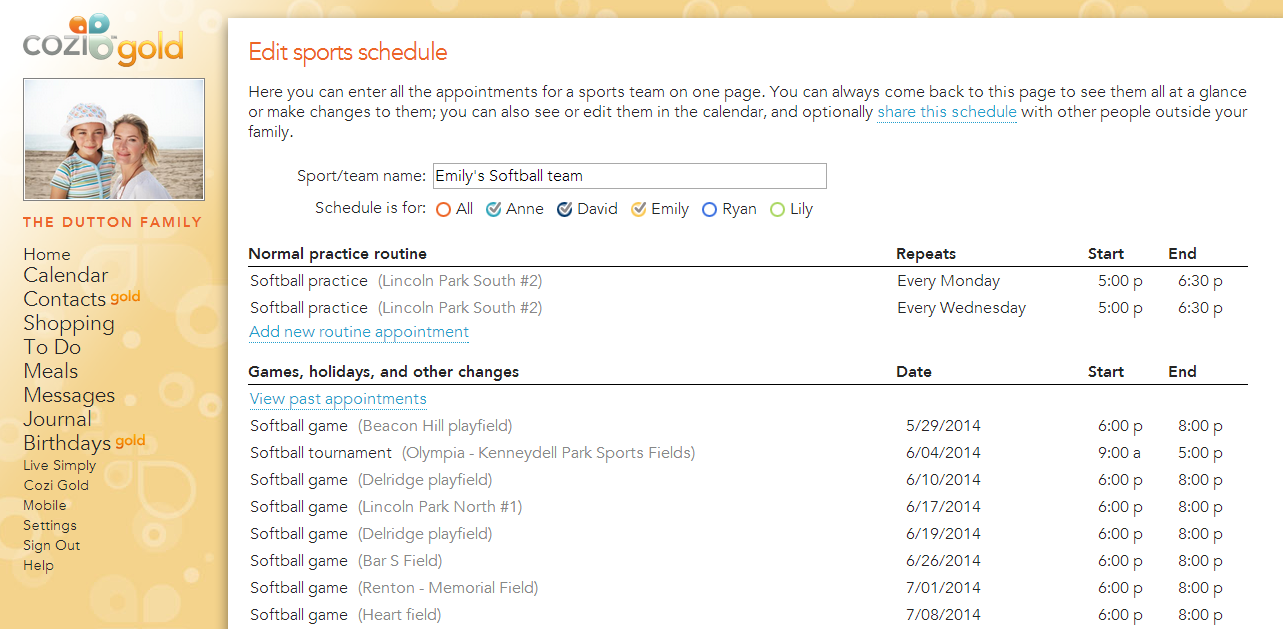 Get more options for adding recurring events
When you have an event that repeats in a more complex way than every week or every other week, go to the web to add it. There, you'll have more repeat options like every Wednesday and Friday, every 4 days (or any number of days), every month on the fourth Thursday and more.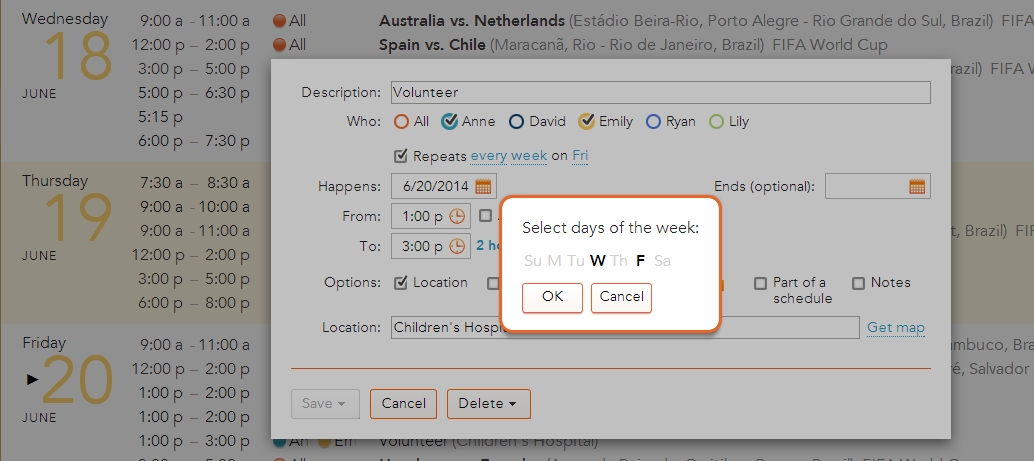 Add and remove calendar feeds
Many calendars and schedules are available as calendar feeds that you can bring in to Cozi. Examples are pro sports team schedules, our Family Movie Release Dates calendar and your school's calendar. To add calendars or remove ones you don't wish to have in Cozi anymore, simply go to your calendar on the web and chooseSet up > Activity schedules/Internet calendars.

Manage weekly agenda emails
When you start using Cozi, the first adult listed in your account will receive the week's agenda at the start of each week. Did you know that you can manage who gets the agenda, and even send an updated agenda whenever you want? Just go to the your calendar on the web and choose Set up > Email notificationsfrom the top menu.

Print your calendar
We know having your calendar with you wherever you are is one of the biggest benefits of using Cozi. But a paper version you hang in the kitchen is just one more way for everyone in the family to stay on top of what's coming up. To print a week or the month, just go to your calendar on the web and choose Print from the top menu.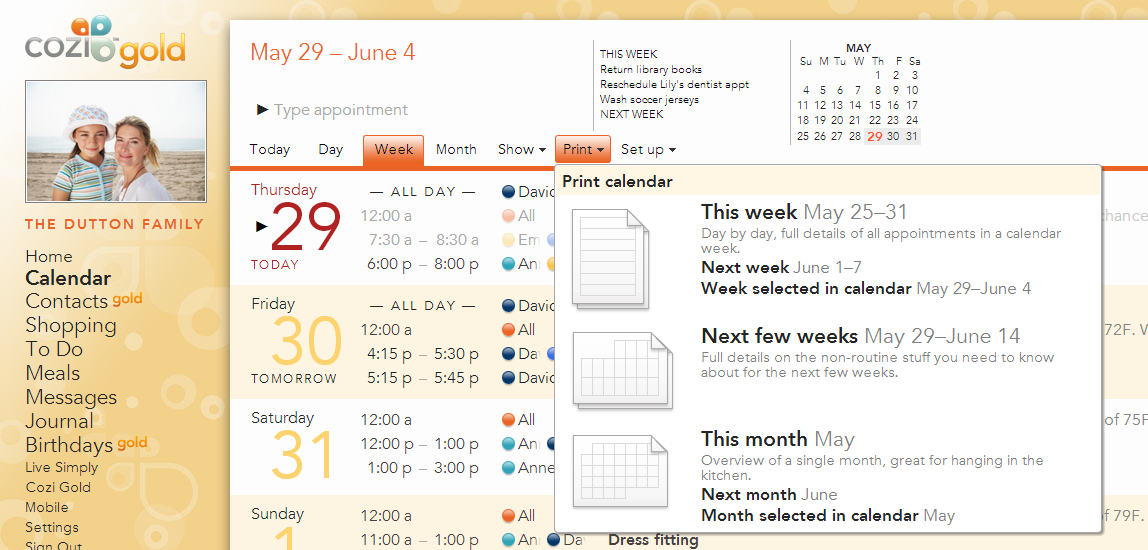 We hope you've learned something new about using Cozi on the web!

New to Cozi? It's the simple way to manage your busy family life with a shared calendar and lists that you can access from any mobile device or computer. Sign up for Cozi. It's FREE!