New in the Mobile Apps: Cozi Has a New Look!
Have you seen the latest app update from Cozi? You'll want to download it right away to see our fresh new look, including improvements like the slide-out menu to speed up your work in Cozi. Here are all the details about the latest update:
New Navigation
Tap the three-bar icon in the upper left to reveal the new menu. On Android, sliding any screen to the right also opens the menu. From there, you can switch to another feature area, update your family photo, check out news and articles from Cozi and more.
New Menu Backgrounds
It's not all about function, though. We added a beautiful background theme to the menu because being productive should look good, too. (Users of free Cozi and Cozi Gold have different themes.)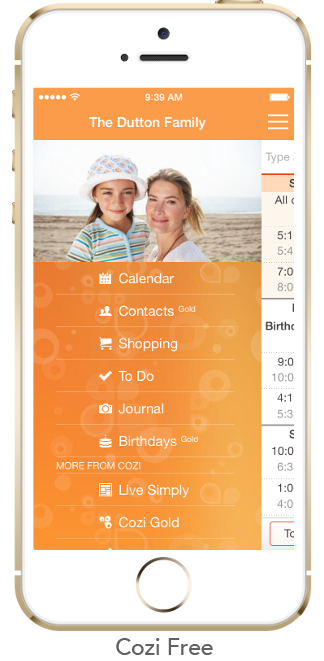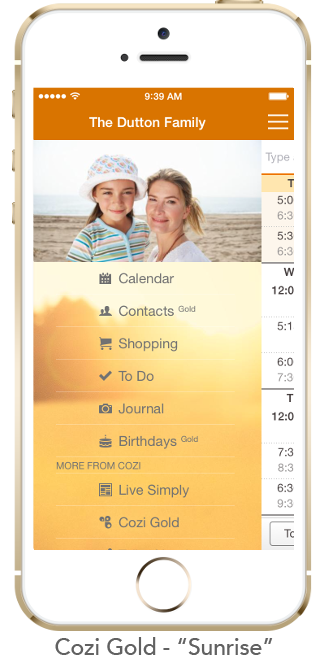 New Google-Style Menus on Android
The new look also includes easy-to-recognize menu icons in place of text links. We leverage more Google-styling too, which means Cozi will feel more familiar to you.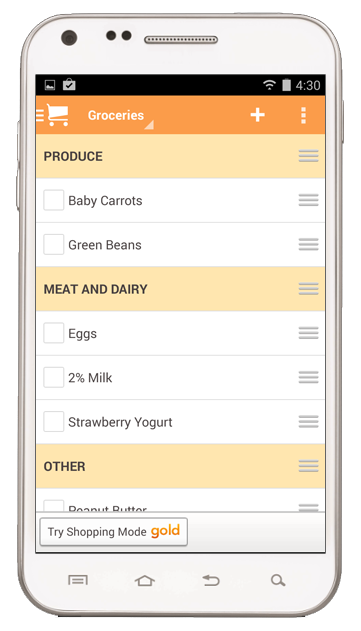 Bigger Family Photo
You told us you wanted a larger family photo, now it's here! And you'll get to see it every time you use the new menu. Photos with landscape orientation look best, so if your photo doesn't span across the top of the menu, update it with one that is landscape. If you want to take a new family photo with your device, hold it horizontally to get the optimal dimension. You can also choose from our family photo gallery – you might find one that's perfect for your family!
We hope you enjoy the latest (snazzy!) version of Cozi.

New to Cozi? It's the simple way to manage your busy family life with a shared calendar and lists that you can access from any mobile device or computer. Sign up for Cozi. It's FREE!