New Car Buying Guide for Families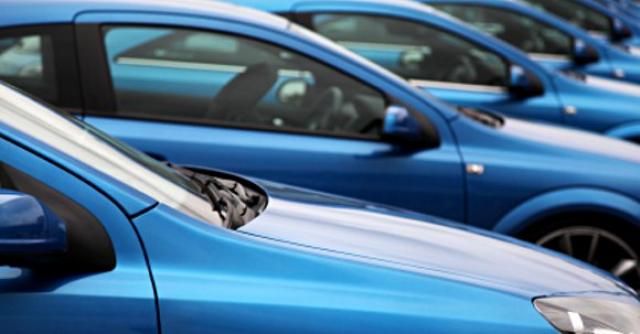 Looking to buy a new family car? You're probably all over safety ratings and gas mileage, but be sure to think about ALL the things that transform a family car into the daily lifesaver and sometimes-second-home that it is for many families.
To help, here are nine pointers for picking the best car for your family.
(And if you're happy with the family car you have, tell us in the comments about the ONE feature you would not give up, the one that makes traveling with kids and family better, easier, faster, or cleaner!)
Passenger Seating
It's a no-brainer that you'll want enough seats to accommodate all the children in your family. A four seat sporty car, sedan or SUV works for a family with one or two children, but choose a minivan or SUV with extra passenger seating for families with more. A car is a big investment so consider how big your family will be five years from now, too!
The choice you make on seating also depends on your lifestyle. If you want to be the family that can cart around your kids' friends to and from school and activities, or if taking half the team out for ice cream after the game sounds like a great way to spend your afternoon, then go big. And if you love road trips, a bigger car with space for passengers AND camping gear is a must-have. Add one more vote for the car with a few extra seats if you have house guests of visitors in town often and want to have one car that can carry around the whole gang for the week.
Space for Pets
Do you regularly take your pets on trips to the dog park or on family outings? If you answered yes, buy a vehicle that has extra space for your furry friends. Tiny pets do not take up much room, but if you have multiple pets or large pets, a minivan, station wagon or SUV might be the best choice for your family, since these cars allow you to partition the back of the car as the 'pet section.'
Cargo Space
Take it from other families: Extra storage space is THE most popular bonus feature in a family car. Think about sports equipment, gear for camping or skiing, luggage and groceries from the warehouse store. Station wagons, minivans and SUVs all have more cargo space than sedans do. Vehicles with fold-down seats, removable seats and luggage racks are even nicer and make loading and unloading of equipment easier.
Cup Holders
Having lots of cup holders in the car is handy. Even if you do not normally eat in the car, there will be occasions when you are rushing from one place to another, such as from school to music practice, when you need to grab a quick meal on the way. On these occasions, having a place for the kids to put their drinks is quite convenient. You can never have too many cup holders.
Interior Upholstery
Kids are messy and prone to spills. Milk, food crumbs and cloth upholstery don't mix well! Save yourself the headache and purchase a vehicle with vinyl or leather upholstery, which is much easier to clean than cloth. A simple wipe down with a wet rag or baby wipe quickly does the trick.
Carpets are another issue. Some vehicles come with rubber floors instead of carpeted floors, which are much easier to clean; however, the option is not available in many vehicle models. If the vehicle you buy has carpeted floors, you can always purchase rubber or vinyl floor mats to place over the carpet to save your car from permanent stains and unwanted smells.
Entertainment
A TV, DVD player, or video game console adds wonderful peace to long road trips with your children. But entertainment features can be added to practically any vehicle, so do not make that TV a major deciding factor on your car purchase. And in this age of mobile devices, kids can play games and watch videos and movies on a tablet computer or smartphone without you needing to shell out money for a permanent in-car system.
Fuel Economy
Families tend to go a lot of places. Driving back and forth to school, going to field trips, ballet practice and away games… it all racks up the miles. Look for a car that gets good fuel mileage and you'll be saving on your gas bill for years to come. Hybrid vehicles tend to get better gas mileage than traditional gasoline vehicles, but they are also more expensive to purchase. If a hybrid vehicle is out of your price range, there are plenty of fuel efficient traditional gasoline vehicles to consider. Check www.fueleconomy.gov to find out the MPG rating of each vehicle.
Safety Rating
Safety is the most important aspect of a family vehicle. Some cars simply withstand impact from collisions better than others do. Protect your children by purchasing a vehicle that has a high safety rating for automobile accidents. You can check the safety rating of different vehicles at safercar.gov.
Safety Features
Safety features in vehicles decrease the likelihood of accidents and provide protection in accidents. Some good safety features to look for include:
Anti-lock brakes
Child safety locks
Child safety windows
Air bags that can be deactivated
Note on Airbags:
Airbags can be lifesavers when used under the right conditions; however, they can cause more damage in some people. The National Highway Traffic Safety Administration says that children 12 years old and under should not sit in a seat with an active airbag. More and more vehicles are coming equipped with front, rear and side airbags. Look for a vehicle that allows you to turn the airbags off, to protect younger passengers. Learn more about who should and who should not ride in a seat with an active air bag at nhtsa.gov.
What one feature of your family car would you not give up? Tell us in the comments!

New to Cozi? It's the simple way to manage your busy family life with a shared calendar and lists that you can access from any mobile device or computer. Sign up for Cozi. It's FREE!