MyRecipes Recipe File Migration to Cozi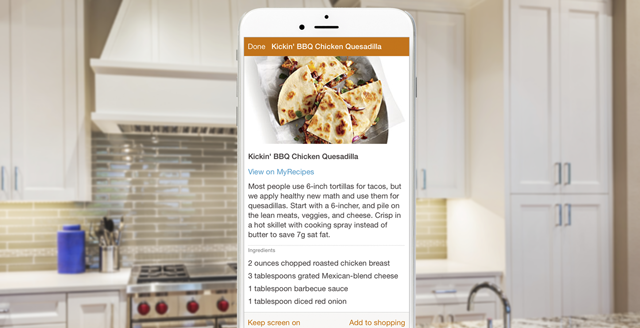 UPDATE: We are aware that some users are experiencing issues with this migration. If you are having trouble accessing your recipes please be assured that your data is intact. Please contact us at cozi.com/support for help.
The MyRecipes Recipe File is now powered by Cozi – the leading digital organizer for families.
What does that mean?
All your saved recipes and shopping lists will now be accessed via Cozi Family Organizer which is a mobile app (free download on iTunes and Google Play) and website.
What do I need to do?
The next time you sign in to your MyRecipes Recipe File, you'll be taken through a fast and easy migration/upgrade process to your new Cozi Family Organizer account. (If you already have Cozi, your MyRecipes Recipe File data will be added to your Cozi account.)
Once your new account is created, you'll find your saved recipes and shopping lists waiting for you.
Going forward, you will need to use this email address and password to sign in to MyRecipes.
Do I have to do this?
Yes, MyRecipes Recipe File is being discontinued. To avoid losing access to all the great recipes and lists you've saved, please sign in to MyRecipes before December 31, 2015. The migration process is fast and easy and you'll be able to enjoy all the same benefits you had before, plus additional features like access to all your recipes via the Cozi mobile app! In addition to a recipe box, Cozi also includes a shared calendar, shopping lists, meal planner and more.
After you've completed the migration process, don't forgot to:
Download the FREE Cozi app (iTunes, Google Play, Amazon App Store) to access saved recipes on-the-go
You can also add ingredients to your shopping list with one click
Tap "Keep screen on" to keep your screen from dimming (and clean!) while you cook.
Welcome to Cozi. If you have additional questions or there's anything we can help with, please contact us.
More about Cozi:
Cozi is the leading digital organizer for families with more than 15 million users. Specifically, it's a free app and website that offers a shared calendar, shopping lists, recipe box, meal planner, and more. Cozi is free and available on every platform (iPhone/iPad, Android phone/tablet, Windows phone/8.1 tablet, PC and Mac).
Additional resources:

New to Cozi? It's the simple way to manage your busy family life with a shared calendar and lists that you can access from any mobile device or computer. Sign up for Cozi. It's FREE!