Helpful Calendar Feeds That Are Easy to Import Into Cozi
With a simple click, you can add any of these calendar feeds to your Cozi calendar.
Random Acts of Kindness
Two simple, actionable ideas to show kindness each week (one each Tuesday and Thursday)
Add Random Acts of Kindess to your Cozi calendar
Healthy Monday Tips

A quick tip for eating healthy and staying active each Monday, with more details in the notes field
Add Healthy Mondays Tips to your Cozi calendar
Important Home Maintenance Tasks

Two to four important to dos each month, like checking smoke detectors and cleaning out the medicine cabinet
Add Home Maintenance To Dos to your Cozi calendar
Family Movie Release Dates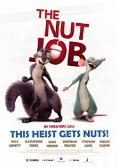 The opening day for movies the whole family can enjoy
Add Family Movie Release Dates to your Cozi calendar

New to Cozi? It's the simple way to manage your busy family life with a shared calendar and lists that you can access from any mobile device or computer. Sign up for Cozi. It's FREE!